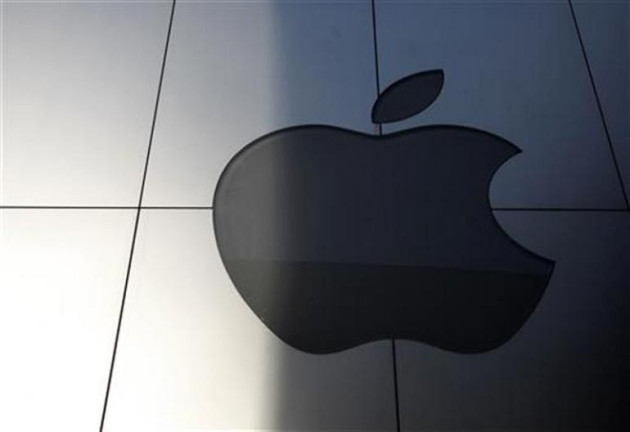 US tech giant Apple has released a statement pushing for more disclosure regarding government data requests, in a bid to promote greater transparency.
The iPhone maker said it received between 1,000 and 2,000 requests in the six months to 30 June from the US government. The US requests affected 2,000 to 3,000 accounts, according to the company.
"At the time of this report, the US government does not allow Apple to disclose, except in broad ranges, the number of national security orders, the number of accounts affected by the orders, or whether content, such as emails, was disclosed," Apple said in a statement.
"We strongly oppose this gag order, and Apple has made the case for relief from these restrictions in meetings and discussions with the White House, the US Attorney General, congressional leaders, and the courts.
"Despite our extensive efforts in this area, we do not yet have an agreement that we feel adequately addresses our customers' right to know how often and under what circumstances we provide data to law enforcement agencies."
Apple said total account information requests from the UK stood at 127 requests. There were also 102 requests from Spain, 93 from Germany, 74 from Australia and 71 from France [Figure 1].
Apple added that the vast majority of requests it received from law enforcement agencies were about information on lost or stolen devices, since its main business was not collecting information.
The company said it has reported all the information it is legally allowed to share, adding that it will continue to advocate for greater transparency about government data requests.
"The most common account requests involve robberies and other crimes or requests from law enforcement officers searching for missing persons or children, finding a kidnapping victim, or hoping to prevent a suicide," Apple said in a statement.
"Responding to an account request usually involves providing information about an account holder's iTunes or iCloud account, such as a name and an address. In very rare cases, we are asked to provide stored photos or email."

Opposing Gag Order
In the US, tech companies are not allowed to disclose, except in broad ranges, the number and details of government data requests.
The company added that it is yet to make an agreement on the matter, and is engaging in dialogue rather than resorting to lawsuits to tackle the issues.
Concurrent with the data release, Apple has filed an Amicus brief at the US Foreign Intelligence Surveillance Court (FISA Court) requesting greater transparency related to government data requests.
"We feel strongly that the government should lift the gag order and permit companies to disclose complete and accurate numbers regarding FISA requests and National Security Letters," it said.
Earlier, companies including Google, Microsoft, Apple, Yahoo, AOL and Facebook have supported legislation that would allow them to be transparent about the number and nature of requests from government authorities by disclosing them to the public.
Such legislation also targets ending the National Security Agency's controversial surveillance programmes, collecting phone records and internet activity in bulk.
The NSA's surveillance practices have drawn sharp criticism across the globe following revelations by Edward Snowden, a former contractor at the agency who is currently in exile in Russia.
He leaked top-secret documents about the NSA tapping telephone conversations and spying on the internet activity of citizens, leaders, bureaucrats, businesses and government agencies.