Apple, Foxconn admit to violating Chinese labour laws
Foxconn, which makes the majority of Apple devices, has been repeatedly accused of labour law violations.
Foxconn and Apple are in a soup again. According to a new report, the companies have been using more temporary workers than the limit allowed under Chinese laws.
Bloomberg on Monday reported that the violations, which had been discovered by China Labour Watch (CLW) has been admitted by both Apple and Foxconn. While Chinese laws only allow temporary workers to make up to 10 percent of the workforce, Foxconn used around 50 percent of workers employed in this manner. Both companies have been pursued in the past to stop such practices and have made promises that they haven't lived up to.
Foxconn uses a peculiar mix of workers. It even uses students from nearby schools as workers in the name of providing them 'training'. Even if they don't include these workers, temporary workers still make up 30 percent of the workforce. Apple told Bloomberg that the percentage "exceeded its standards" and that it is working to "resolve the issue."
But, why have these companies become repeat offenders despite promises to improve hiring practices? The reason is simple – cheap labour costs are the primary reason for high dependence on such workers. It is also what makes manufacturing devices cheaper, and makes these companies run to China.
Even though temporary workers are paid higher than regular workers per hours worked, they don't receive benefits such as paid sick leave, insurance and pension. The labour practices raise a pertinent question – whether these devices are being manufactured cheaply to the company's betterment or the workers' detriment?
Even student workers have been found to be overworked and underpaid.
Apple, on its part has denied using more than one percent of student workers, which is wrong according to the China Labour Watch.
Contrasting claims aside, the biggest Chinese companies such as Foxconn have always assured, upon being caught, that they will create better labour practices. However, in the current trade climate with US President Donald Trump imposing tariffs and threatening to shift production, the use of such practices is expected to rise. China needs to create large volumes of devices at very cheap rates to make the whole model work.
It remains to be seen whether China bows down to labour rights groups or keeps having a façade of abiding by the rules when it clearly isn't.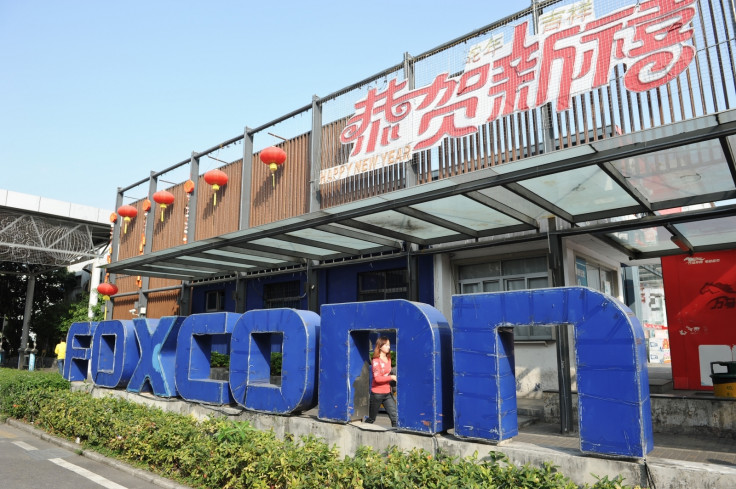 Foxconn has confirmed students are working overtime illegally.
Getty
© Copyright IBTimes 2023. All rights reserved.