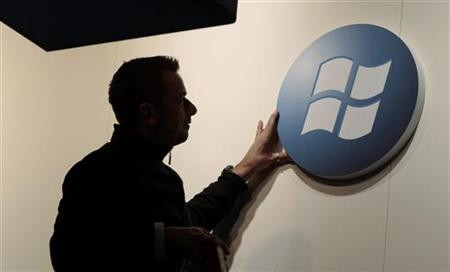 Following similar claims against Apple's iPhone, fresh allegations have arisen claiming that devices running Microsoft's Windows 7 mobile operating operating system are illegally collecting users' location data.
Microsoft
First reported by Reuters, the new lawsuit against Microsoft was filed in a Seattle federal court Wednesday. The suit claims that Microsoft intentionally created software on its Windows 7 operating system designed to ignore users' requests to not be tracked.
The recent suit against Windows 7 alleges that despite previous claims of innocence, Microsoft devices still transmit users' location data without their consent. Specifically the suit claims that Microsoft is illegally collecting the latitude and longitude coordinates of devices running the OS' camera application.
The suit seeks an injunction against devices running the software, punitive damages and a number of as yet undisclosed "remedies."
The case is set to be heard by the U.S. District Court.
Apple
The lawsuit follows a similar case made against Apple earlier in 2011. The case was mounted after concerns arose suggesting that Apple's popular iPhone series of smartphones collected and stored user's locations for up to a year, even after the owner had turned the tracking software off.
The suit, reported by Bloomberg in April 2011, was mounted by Apple customers Vikram Ajjampur in Florida, and William Devito in New York.
The report listed two claims by computer programmers who said they discovered code proving Apple's iOS 4 operating system collected and logged users' latitude-longitude coordinates.
Following the U.S. lawsuit a number of other complaints about iOS devices alleged illegal data collection have arisen. Most recently in early August Apple was found guilty and fined by South Korea's communications regulator for illegally collecting users' data.
The regulating authority reportedly fined Apple $2,855 after ruling that the company's iPad tablet did illegally collect and store users' location data.
A similar series of allegations have also been mounted against Google's Android operating system, both in the U.S. and numerous other locations across the globe.