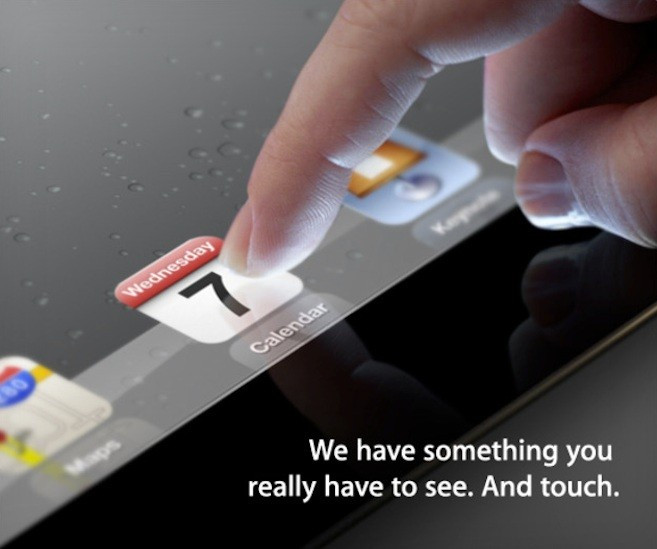 The next Apple iPad - due to be announced on 7 March - may be called the iPad HD, according to rumours.
Belkin and Griffin, which makes accessories for most gadgets, including the iPad 2, has added the iPad HD name to official part listings, prompting speculation on technology blogs and forums that the new tablet will not be called iPad 3.
Apple is holding a media event about the iPad in San Francisco on 7 March at 6pm GMT. Invitations were sent out to the media with a close-up shot of an iPad screen and the message "We have something you really have to see. And touch."
The rumoured "HD" suffix would be related to the high-definition Retina display the new iPad is widely expected to feature, with an eye-melting resolution of 2048x1536 - double that of the iPad2.
Adding further fuel to the flames, a Gizmodo reader has informed the technology blog that he has spotted a device named iPad HD appearing in usage data called Tapatalk - a similar traffic monitoring application to Google Analytics.
International Business Times UK will of course be reporting on whatever Apple has in store.
There was something of a backlash when Apple announced the iPhone 4S - as the world was expecting an all-new iPhone 5. It will be interesting to see if Apple chooses to follow a similar path with the third-generation iPad, and save a bigger update for the iPad 4.