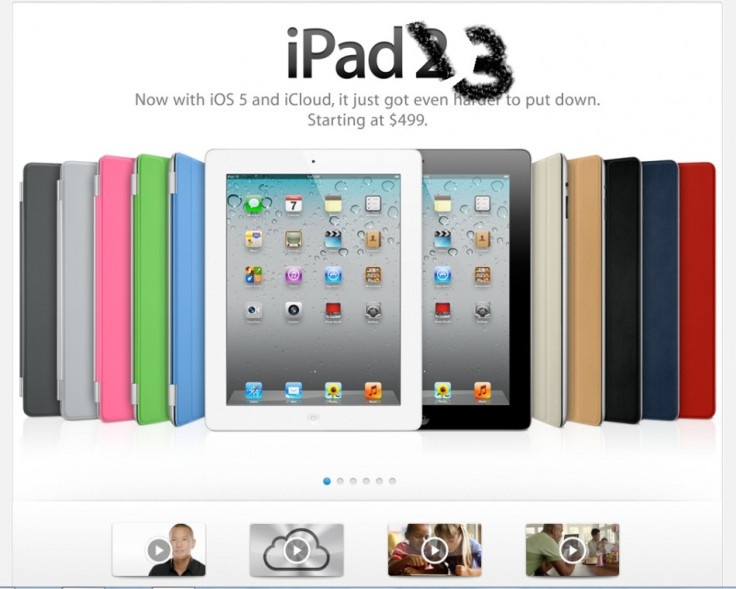 With the iPad 3 widely expected to be announced in March and feature a Retina display, the International Business Times UK takes a stroll down memory lane and looks back at the most successful tablet of all time.
Apple began development on the iPad before the iPhone, but when CEO Steve Jobs saw the tablet user interface that his team had created, he changed course to produce a phone instead.
Jobs, quoted by his biographer Walter Isaacson, said: "It began with the tablet. I had this idea about having a glass display, a multitouch display you could type on with your fingers. I asked our people about it. And six months later, they came back with this amazing display.
"I gave it to one of our really brilliant UI guys. He got scrolling working and some other things, and I thought, my God, we can build a phone with this!"
The original iPad was announced by Apple's CEO on 27 January, 2010 in typical Jobs fashion with a highly rehersed and polished keynote presentation to thousands of cheering journalists, investors and Apple staff.
At first, the iPad met criticism for being nothing more than 'a big iPod touch', but this didn't stop Apple shifting more than 300,000 units on its opening day in the US.
The original iPad was initially released with Wi-Fi only on 3 April and a model with Wi-Fi and 3G went on sale on 30 April. The iPad went on sale in the UK and Europe on 28 May.
One year later, a frail-looking Steve Jobs once again took to the stage and announced the iPad 2 on 2 March, 2011. Featuring a more powerful A5 processor, dramatically thinner design and an option of colours, the iPad 2 represented an evolutionary step rather than being revolutionary.
The iPad 2 also brought two cameras; one on the back capable of filming high definition video and one on the front for video calling with Apple's FaceTime application.
When it hit the shops on 11 March 2012, sales of the iPad 2 were even more impressive than the original model, with Apple selling almost one million units in its opening weekend. By comparison, it took 28 days for the iPad 1 to reach the same figure.
The iPad 2 was released in 26 further countries, including the UK and most of Europe, on 25 March.
Almost a year after the iPad 2 went on sale the technology blogs and rumour mills are at full tilt yet again with talk of the iPad 3, which is expected to arrive sometime in March.
We've heard dozens of reports claiming that the new tablet will feature a super-high resolution Retina display with a resolution promising to be twice that of the current screen. Apple first used the Retina display on the iPhone 4; the resolution is so high that the human eye cannot distinguish individual pixels.
iPad 3: Top 10 Most-Anticipated Features
The iPad 3 is also expected to gain a boost in performance with a quad-core A6 processor and possibly more RAM too. Increased performance will encourage developers to create more complex and feature-packed applications and more photo-realistic games.
Little is known about the iPad 3's design, but the general consensus is that it will look very similar to the iPad 2, with some reports believing that it will be slightly thicker due to the new screen taking up more internal space.
An interesting move for Apple to make would be to continue selling the iPad 2 at a discounted price alongside the iPad 3. The company has used this method with the iPhone range to its advantage; there is now a range of iPhones starting with the cheap 3GS, midrange 4 and flagship 4S.
The iPad 3 will in all likelihood cost around £400 - the same as the iPad 2 currently is - and if Apple were to keep selling the older model at a price in the £200 to £250 range then Apple could pose a serious threat to the Amazon Kindle Fire, which is tipped to launch in the UK later this year.