The Apple iPhone 5 goes on sale this Friday, but reviews have already been posted online and we have gathered up some of the best, to help you decide if the iPhone 5 is worth the hype.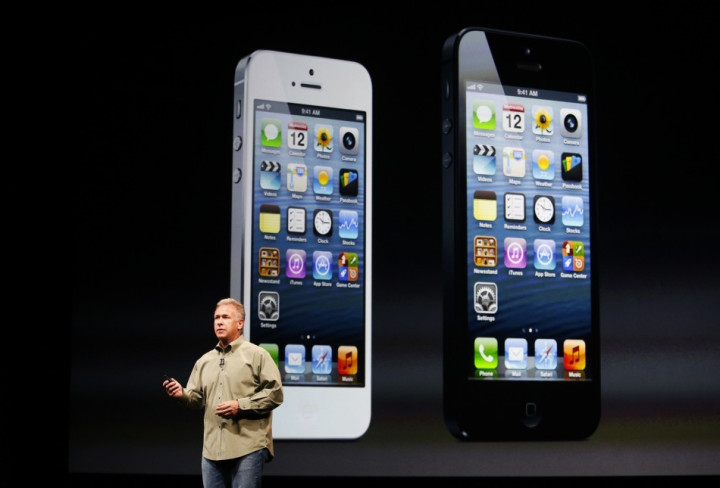 With its larger 4in screen, improved processor and slimmer, lighter design, the iPhone 5 represents evolution rather than revolution, and while some have criticised Apple for holding back, the reviews out so far suggest otherwise.
The iPhone 5 is 20 percent lighter than the 4S - something all reviewers claim makes a huge difference - and the use of a nano SIM and small Lightening connector makes the new phone thinner than its predecessor, too.
Inside, Apple has given the iPhone 5 a new A6 processor which is claimed to be twice as fast as the iPhone 4S and there's also more RAM and the new iOS 6 operating system.
iPhone 5 review of reviews
Charles Arthur from the Guardian
The digerati mostly greeted the iPhone 5 last week with a collective yawn. So much was already known - a longer, larger (yet not wider) screen, thinner body, a new connector offering instant obsolescence for hundreds of accessories - that its Tom Daley-like lack of splash was declared, in this Olympic year, to lack enough of the technology motto citius, grandior, vilius (faster, bigger, cheaper) - even if it is the first two.
The first surprise is that it's really light, making the year-old iPhone 4S feel like a paperweight.
Next, although the screen is longer, you can still operate it by sweeping one thumb across the screen, from home button at the bottom to power switch at the top.
Those who were quick to dismiss the iPhone 5 based on its specifications - but no experience with its features or services - made the mistake of thinking that a phone is just components. But it's the gestalt that makes it a pleasant experience - or otherwise. For those who insist on NFC, or direct access to the phone's file system, or the option of opening web pages in multiple different browsers, the iPhone and iOS will never be satisfactory.
... it's a lovely piece of equipment. Boring? Lacking wow? With its market value now crossing $700bn and iPhone 5 pre-orders through the roof, Apple might disagree.
Walt Mossberg from the Wall Street Journal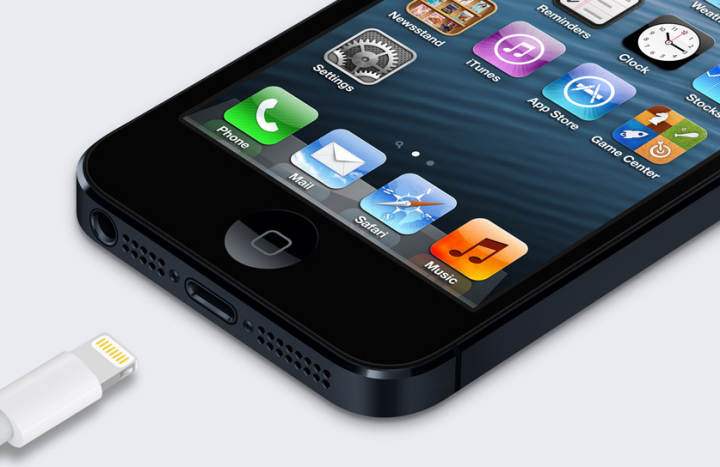 The world's most popular smartphone becomes significantly faster, thinner and lighter this week, while gaining a larger, 4-inch screen-all without giving up battery life, comfort in the hand and high-quality construction.
I've been testing the new iPhone for nearly a week and I like it a lot and can recommend it, despite a few negatives, such as a new maps app that has one big plus, but other big minuses. On balance, I still consider the iPhone the best smartphone on the market, especially with its staggering 700,000 third-party apps and a wealth of available content.
I found the new iPhone screen much easier to hold and manipulate than its larger rivals and preferred it. In my view, Apple's approach makes the phone far more comfortable to use, especially one-handed. It's easier to carry in a pocket or purse and more natural-looking when held up to your face for a call.
Apple has taken an already great product and made it better, overall. Consumers who prefer huge screens or certain marginal features have plenty of other choices, but the iPhone 5 is an excellent choice.
David Pogue from the New York Times
The new phone, in all black or white, is beautiful. Especially the black one, whose gleaming, black-on-black, glass-and-aluminum body carries the design cues of a Stealth bomber.
If you have an iPhone 4S, getting an iPhone 5 would mean breaking your two-year carrier contract and paying a painful penalty; maybe not worth it for the 5's collection of nips and tucks. But if you've had the discipline to sit out a couple of iPhone generations - wow, are you in for a treat.
It's just too bad about that connector change. Doesn't Apple worry about losing customer loyalty and sales?
Actually, Apple has a long history of killing off technologies, inconveniently and expensively, that the public had come to love - even those that Apple had originally developed and promoted. Somehow, life goes on, and Apple gets even bigger.
Tim Stevens from Engadget
Pick up the iPhone 5 and you're immediately struck by the reduction in weight. At 112 grams it's 20 percent lighter than the 4S, a figure that doesn't seem like it would make much of an impact. It does -- so much so that it's the lightness, not the bigger display or the thinness, that nearly everybody praises when first getting a chance to hold the iPhone 5 in their own hands.
Lightning comes up short in a number of important areas. It is, of course, incompatible with the roughly 350 million billion iPhone and iPod accessories currently on the market -- a problem mostly rectified by a $30 adapter. But, that's not a perfect solution, as even that won't support iPod Out, the specification used in some cars (most notably BMW and Mini) to enable in-dash control of an iPod or iPhone.
Two times faster? Twice the graphics performance? Better battery life? Actually, yes. The iPhone 5 over-delivers on all those promises.
The iPhone 5 is a significant improvement over the iPhone 4S in nearly every regard, and in those areas that didn't see an upgrade over its predecessor -- camera, storage capacity -- one could make a strong case that the iPhone 4S was already ahead of the curve. Every area, that is, except for the OS. If anything, it's the operating system here that's beginning to feel a bit dated and beginning to show its age.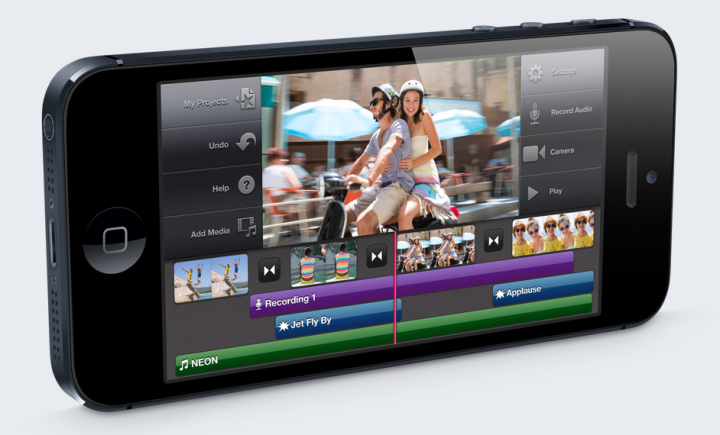 Still, the iPhone 5 absolutely shines. Pick your benchmark and you'll find Apple's thin new weapon sitting at or near the top. Will it convince you to give up your Android or Windows Phone ways and join the iOS side? Maybe, maybe not.
Will it wow you? Hold it in your hand -- you might be surprised. For the iOS faithful this is a no-brainer upgrade. This is without a doubt the best iPhone yet. This is a hallmark of design. This is the one you've been waiting for.
Scott Stein at CNET
The iPhone 5 adds everything we wanted in the iPhone 4S: 4G LTE, a longer, larger screen, and a faster A6 processor. Plus, its top-to-bottom redesign is sharp, slim, and feather-light.
The smaller connector renders current accessories unusable without an adapter. There's no NFC, and the screen size pales in comparison to jumbo Android models.
The iPhone 5 completely rebuilds the iPhone on a framework of new features and design, addressing its major previous shortcomings. It's absolutely the best iPhone to date, and it easily secures its place in the top tier of the smartphone universe.
The iPhone 5 is the iPhone we've wanted since 2010, adding long-overdue upgrades like a larger screen and faster 4G LTE in a razor-sharp new design.This is the iPhone, rebooted.
The new design is flat-out lovely, both to look at and to hold, and it's hard to find a single part that hasn't been tweaked from the iPhone 4S. The iPhone 5 is at once completely rebuilt and completely familiar.
IBTimes UK will be posting our own iPhone 5 review soon.
Must Read: