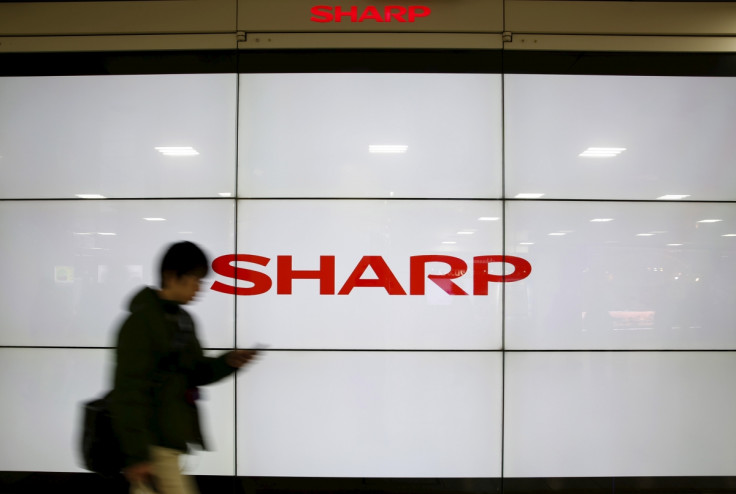 The Taiwanese firm that manufactures iPhones on behalf of Apple has bought struggling home appliance maker Sharp.
The move, the first ever foreign takeover of a Japanese electronics company, sees Foxconn, also known as as Hon Hai Precision Industry Co, acquire a 66% stake in Sharp for ¥389bn (£2.45bn). The president of the Taiwanese firm immediately promised to turn around Sharp's decline.
"I see us as a catalyst for change," Foxconn founder and chairman Terry Gou said at a news conference following the signing ceremony at an LCD panel plant, jointly operated by the two firms, in Osaka. "If we cannot drive change in Sharp, our global competitors will eat us alive."
The 104-year-old Sharp nowadays mostly makes LCD panels for flatscreen TVs and smart appliances, and has struggled under fierce competition in the market. Its president Kozo Takahashi welcomed the influx of fresh capital, and says it will allow the company to "invest in the new growth initiatives that were suppressed due to the financial challenges we have been facing in recent years".
"My direction of turnaround is clear," Gou added. "We will focus on helping Sharp to transform its technology into products in a speedy and cost-competitive way with high quality."
Analysts believe that the final sale is 20% lower than the initial ¥489bn (£3.08bn) asked for by Sharp. It is thought that Foxconn was unhappy about taking on some of Sharp's outstanding liabilities.
Foxconn, which employs more than a million people in China – making it the largest private employer in the world – is well known both as the builder of Apple products, and for the controversial conditions some of its workers undergo. A spate of suicides at plants in mainland China made headlines in 2010, exposing tough conditions with long hours and low pay. Apple founder Steve Jobs was forced to deny Foxconn's employees worked in a sweatshop.
Further negative press has dogged the company – including a riot involving 2,000 employees at staff dormitories in its Shanxi plant.