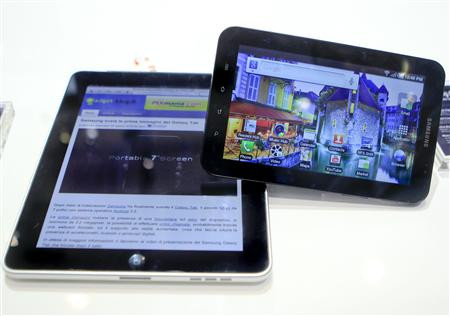 The Australian courts have ruled in Apple's favour, temporarily banning sales of Samsung's latest Galaxy tablet, marking a significant victory for Apple in the two companies global patent war.
The ban was put in place by the Federal Court in Sydney, which ruled that Samsung had to answer at least two of Apple's patent infringement claims. The two patents in question referred to the touch-screen technology used in Samsung's new tablet, the Galaxy 10.1.
The ban will reportedly stay in place until Samsung and Apple have resolved the core patent issue.
Samsung soon released a public statement confirming its intention to contest Apple's patent infringement claims and eventually release the Galaxy 10.1 tablet. As well as appealing the Australian court's decision Samsung also clarified it will continue to pursue its own wireless technology patent case against Apple.
"This is a part of our ongoing legal proceeding against Apple's claim. Samsung is also confident it can prove Apple's violation of Samsung's wireless technology patents through a cross claim filed on September 16, 2011 with the Federal Court of Australia, New South Wales," read Samsung's statement.
"Our wireless standard patents are essential for mobile business. We will continue to legally assert our intellectual property rights against those who violate Samsung's patents and free ride on our technology."
The ruling immediately follows a similar decision by the German courts, which banned the sale of Galaxy tablets in Germany. The company also recently had to modify a number of its smartphone models to avoid a similar block on sales occurring in the Netherlands.
The Federal Court in Sydney's decision comes as a part of an ongoing series of lawsuits raging between the two companies. The legal wrangling began in April when Apple mounted a complaint alleging Samsung's Galaxy range of devices "slavishly" copied the designs of Apple's iPhone and iPad devices.
Samsung has since suggested that it does not expect to release its Galaxy Tab 10.1 in affected territories in time for the Christmas season.