iOS 8.1: How To Use Apple Pay on Your iPhone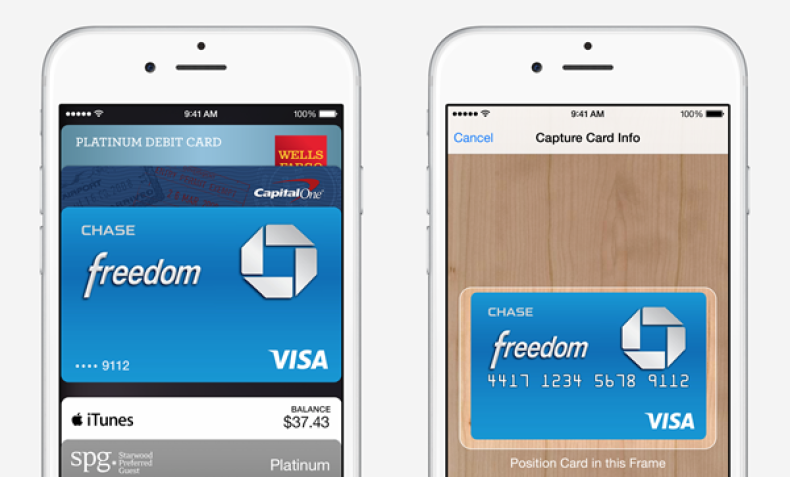 Apple Pay has finally landed.
One month after Tim Cook first unveiled Apple's long-awaited foray into mobile payments, users in the US will be able to make quick-and-easy payments in or out of store using just their iPhone.
For many this will be the first ever taste of an NFC payment system, so we've provided a step-by-step guide of how to use Apple Pay using your iPhone.
Step 1: Do you have the right device?
The iPhone 6 and 6 Plus, and also latest iPad models, are the only devices so far on which Apple Pay can be used. The latest iPhones are the only Apple tech to be both NFC compatible and have Touch ID fingerprint sensor - a key feature for Apple Pay's authentication system.
The iPads Air 2 and Mini 3 also have Apple Pay but can't make in-store purchases because they lack the NFC tech.
And when it launches next year the Apple Watch will be able to run Apple Pay.
Step 2: Download iOS 8.1
iOS 8.1 is the first iPhone operating system which supports Apple Pay so you first have to update your device's software before you can enjoy the new mobile payments platform.
Step 3: Passbook app
Your Apple Pay card details will be stored in the Passbook app, where iPhone users can otherwise manage their tickets and scan barcodes. Go to this app and click the + button in the top right hand corner.
Step 4: Link with card
Perhaps you already have a card connected to your Apple ID for iTunes and App Store purchases, in which case you can also use that for Apple Pay.
If not, you can add a new card by taking a picture of it with your device. In either case, you'll have to type in some codes and verify by text/email before proceeding.
Also you can have more than one card in your Passbook.
Something worth remembering, Apple has official credit and debit card partners so check to see if yours is compatible.
Step 5: Does the retailer accept Apple Pay?
One of the big things about Apple Pay is the number of stores that will enable customers to use it. Although there are dozens of high-profile stores, services, restaraunts and apps that support Apple payments, find out if your chosen retailer does before you give it a go.
Step 6: Buying stuff
This is remarkably easy. Approach the wireless payment terminals near the store's exit, and place your device next to the sensor.
While you're holding it there, use the Touch ID function and in just a moment the purchase will be processed.
You don't even have to select Apple Pay or open Passbook; the checkout automatically starts the transaction.
The fingerpint sensor is designed to ensure your payment is secure.
And if you want to use a different card than your default Apple Pay card, don't use Touch ID. You can choose an alternative payment card from the Apple Pay app.