Apple has published its seventh annual Supplier Responsibility Report in which it details efforts to curb child labor and environment damage at its partner companies.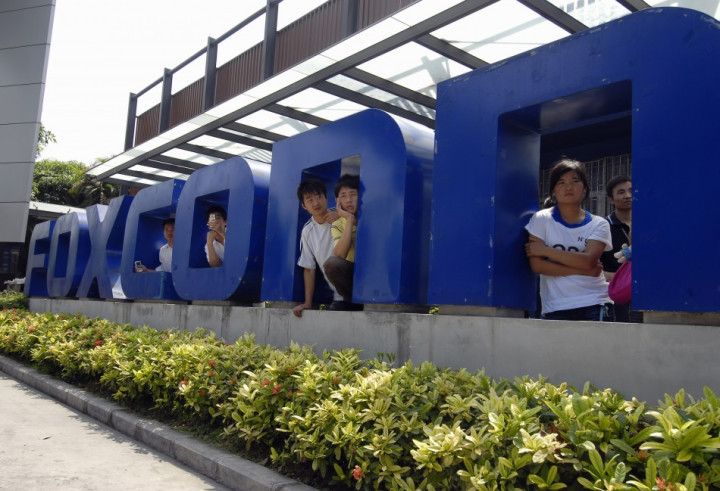 Detailing the business practices of companies that provide the chemicals and parts needed to build Apple products, the report reveals that Apple has cut ties with Guangdong Real Faith Pingzhou Electronics after 74 violations of child labour restrictions.
It is unclear what role Guangdong Real Faith Pingzhou Electonics playing in the production of which Aplpe product, but according to its website, it produces semiconductors as well as display technology
As explained in the report, Apple considers the presence of underage workers to be a "core violation" of its company policy and will expect Guangdong Real Faith Pingzhou Electronics to fund child workers' education:
"We require suppliers to return underage workers to school and finance their education at a school chosen by the family. In addition, the children must continue to receive income matching what they received when they were employed. We also follow up regularly to ensure that the children remain in school and that the suppliers continue to uphold their financial commitment."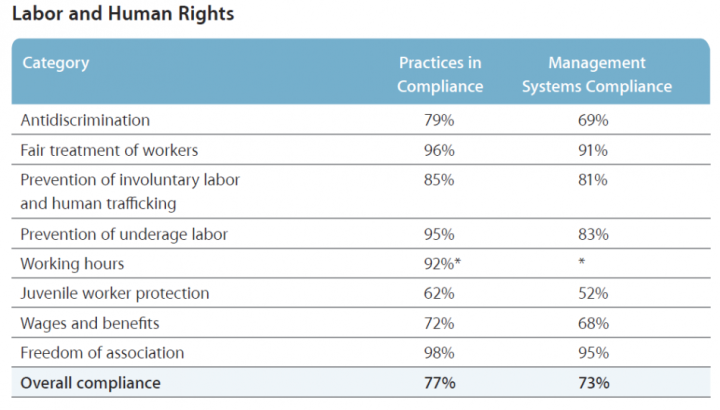 Under Apple's company compliance policy, physical abuse of employees, underage labour, bonded labour, obstruction of an audit, health and safety failings that threaten lives and excessive pollution are all considered core violations.
As well as the core breaches of policy at Guangdong Real Faith, Apple found 106 violations across 11 other facilities of its child labour policy had occurred. However, the report explains that these incidents were the result of inadequate age-checking procedures:
"In all but one case, the facilities had insufficient controls to verify age or to detect false documentation, but there was no intentional hiring of underage labor."
In response, Apple has issued a guidebook to each of its suppliers on how to spot false identification.
Foxconn
Other issues addressed by the report include the Foxconn scandal from February last, when the Fair Labour Association (FLA) found that, in the company's Chinese factories, employees were expected to work more than 60 hours a week for less than minimum wedge.
The 15 month plan to rectify Foxconn's practices is, according to Apple's report, expected to be completed in June 2013 and from the 393 separate audits conducted by Apple, it was found that 92 percent of partner companies are now in compliance of the 60-hour work week ceiling:
"Our verification shows that the necessary changes, including immediate health and safety measures, have been made. We are satisfied that Apple has done its due diligence thus far to hold Foxconn accountable for complying with the action plan, including the commitment to reform its internship program," said Auret van Heerden, President and CEO of the Fair Labor Association, on the Association's official website.
Apple also investigated incidents of bonded labour, whereby an employee is working for a company to pay off a debt. The report found that eight of Apple's partner facilities were exploiting bonded labour, with each company told to pay back any excess foreign contract worker fees as a result, totalling $6.4 million.
In relation to health and safety procedures, Apple's report found that no core violations had taken place, although 72 facilities were without proper equipment for monitoring and handling hazardous materials.
The environment section of the report revealed one core violation, when an employee was found dumping waste oil into the toilet.
Apple rated overall compliance with its ethics policies at 98 percent with no core or significant violations discovered across the entire audit.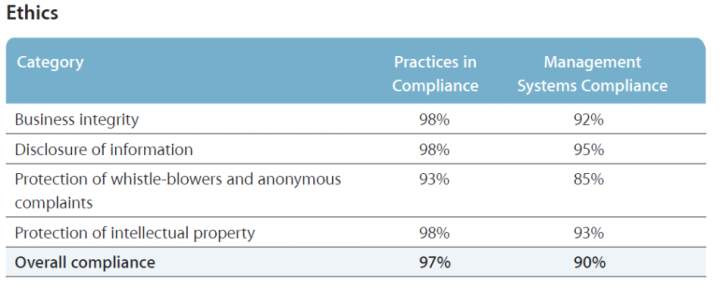 Apple remains the only technology company to invite the FLA to investigate its factories. It has also drastically increased the number of environmental audits conducted, from 14 in 2011 to 55 in 2012.
Some other statistics from the report include:
Apple conducted 393 audits, including 28 surprise audits on its suppliers
Since 2008, when Apple began its yearly report, more than 2.3 million employees have received code of conduct training, which informs them of their rights as workers
200,000 employees participated in the company's Supplier Education Programme, which aims to develop management skills
$13.1 million of fees erroneously paid by employees to recruitment firms have been reimbursed
Though Guangdong Real Faith Pingzhou Electronics has been terminated from Apple's supplier chain, the iPhone maker does explain in the report that "our preference is to fix problems so that they won't happen again rather than just fire suppliers. However if a violation is particularly egregious, we will terminate that relationship."