Foxconn - the manufacturer of Apple's iPhone and iPad range - has been accused of hiding underage workers from inspectors.
The latest report follows months of criticism against Apple and Foxconn, who have been accused of exploiting young workers and providing unsafe working conditions.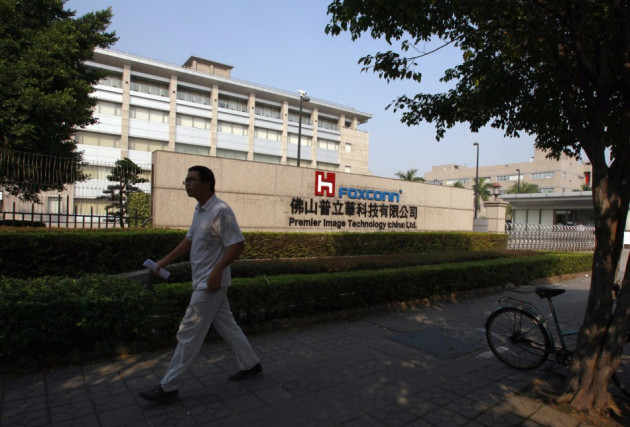 Debby Sze Wan Chan from Students and Scholars of Corporate Misbehavior (SACOM) told tech site Apple Insider: "All underage workers, between 16-17 years old, were not assigned any overtime work and some of them were even sent to other departments."
The factory was subject to an inspection by the Fair Labor Association (FLA); joining the FLA is reported to have cost Apple $250,000 and it is believed that the tech company covered all bills for the inspection, too.
Apple Insider said: "According, to Sacom, some Foxconn workers feel that Apple does not care about them because they believe the company's representatives have seen labor violations during their visits and have elected not to do anything."
The workers reportedly added that they doubted the authenticity of Apple CEO Tim Cook's recent warm hearted sentiment regarding their plight.
Chan added: "The workers always tell us they resemble machines. Their regular day at Foxconn is waking up, queuing up for baths and work, work and go back to the dormitory and sleep.
"They do not have a social life and they are doing the same monotonous task in the factory for thousands of times a day. If they are not efficient enough or they make some mistakes, they will be yelled at by their supervisor or punished."
Earlier this week, American television network ABC aired a documentary that showed a behind-the-scenes look at Foxconn's Shenzhen factory. Presenter Bill Weir asked an employee about her job and she replied - through a translator - that she carves the aluminium shavings from 6,000 iPads logos per day.
Apple has since corrected - rather confusingly - this statement and said: "In manufacturing parlance this [shaving aluminium] is called deburring. her line processes 3,000 units per shift, with two shifts per day for a total of 6,000. A single operator at ms. Zhou's station would deburr 3,000 iPads in a shift."