Apple 'testing' ultra-fast Li-Fi for implementation in future iPhones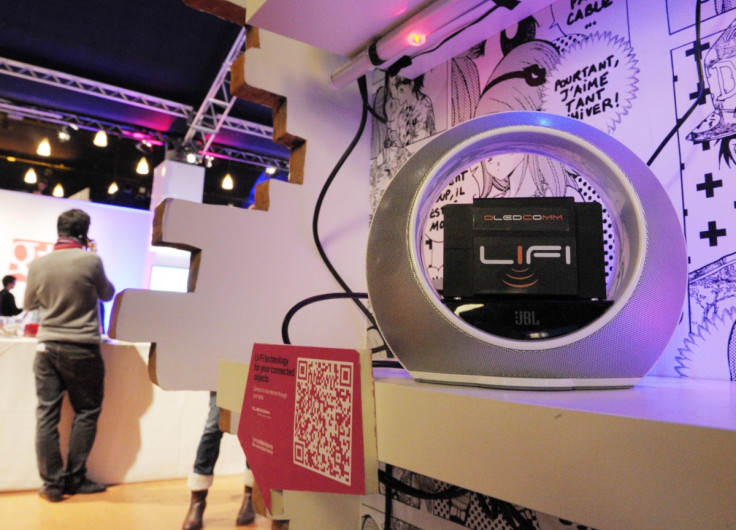 If you are bored of using Wi-Fi on your iPhone, Apple might have planned something bigger for its users: Li-Fi, a superfast alternative to the current wireless network connectivity. The library cache files of the next iOS iteration, iOS 9.1, carry reference to LiFi capability, along with other hardware and software features.
For the uninitiated, Li-Fi is a kind of wireless technology that allows high speed data transfer through visible light communication (VLC). The wireless technology, invented by Harald Haas, professor from the University of Edinburgh, marks several improvements over Wi-Fi. An India-based firm, Velmenni, has already started testing the technology within offices and industrial environments in Tallinn.
The new tech was first spotted by a user known as Chase Fromm who runs the Twitter handle, kyoufujibaya; he has shared a screen grab depicting LiFi capability. Although there is no official word so far as to when can we expect the new wireless technology for iPhones, this is reported to be an indication that Apple has already started testing it.
Alongside the software part, Apple is said to be working on the hardware aspects for the light-based wireless data transfer, notes Apple Insider. According to a patent filing at the US Patent and Trademark Office (USPTO), in 2013 Apple was awarded a patent that explains optical demodulation using an image sensor. The image sensor, according to the patent, could make a switch between image capture mode and data capture mode.
© Copyright IBTimes 2023. All rights reserved.