Apple has pledged to better understand the legalities and dangers surrounding tin mining on Bangka Island, Indonesia, but environmental campaigners have accused the iPhone maker of keeping its customers in the dark.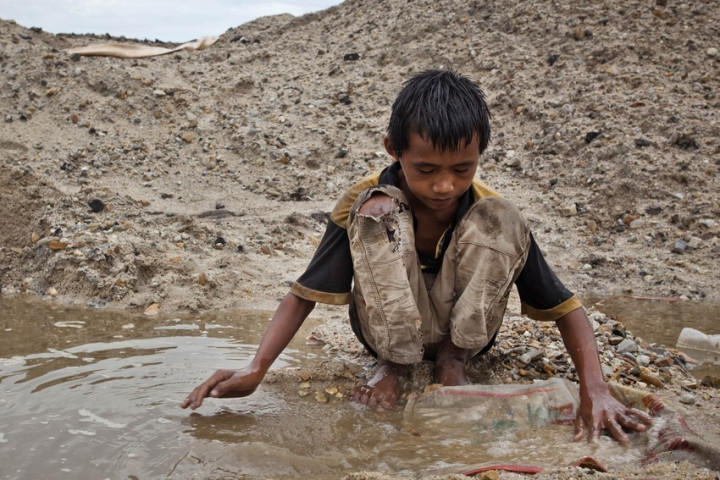 Tim mining on Bangka Island is a hazardous and unregulated business and claims one life each week according to Friends of the Earth, whose Make It Better campaign recently encouraged Samsung to admit that the solder used in some of its products comes from the island.
Apple this week updated the Supplier Responsibility page of its website to state it is concerned about illegal tin mining and had led a "fact-finding visit to learn more."
The company said it is using information gathered from the trip to initiate a working group focused on the issue, adding that it is "helping to fund a new study on mining in the region so we can better understand the situation."
But Friends of the Earth campaigner Julian Kirby says the company can do more and has to be more honest with its customers about what it does and doesn't know about where the tin used in iPhones and iPads comes from.
Speaking to IBTimes UK, Kirby said: "Unlike Samsung and Philips, Apple is keeping its customers in the dark by refusing to confirm or deny where the tin in iPhones and iPads is from.
"Apple's involvement in an Electronic Industry Citizenship Coalition group looking at this issue is welcome - but there is no guarantee its members will take action, even if it comes up with useful recommendations."
Kirby added that Apple CEO Tim Cook must "come clean" about the company's use of Bangka tin. "Cook has said he wants to be more transparent about Apple's supply chains - it's time to show he means this."
In April this year, Samsung admitted to using tin mined from Bangka Island in its products. Tin mined from the island of 625,000 inhabitants is used by many electronics manufacturers in the solder used to create circuit boards. Each smartphone and tablet made by Samsung contains between 1g and 1.3g of tin-rich solder. The mining destroys tropical forests, kills coral and "wrecks lives", says Friends of the Earth.
Samsung said at the time: "Whilst we do not have a direct relationship with tin suppliers from Bangka Island, we do know that some of the tin that we use for manufacturing our products originate from this area, and as a responsible business we are contacting suppliers, industry bodies and governments...to find solutions."
Almost half of all mined tin is turned into solder for the electronics industry and around a third of the world's tin is from the Indonesian island of Bangka and the smaller Belitung. Mining there is unregulated and allegations of child labour in the mining sector are rife, Friends of the Earth claims.