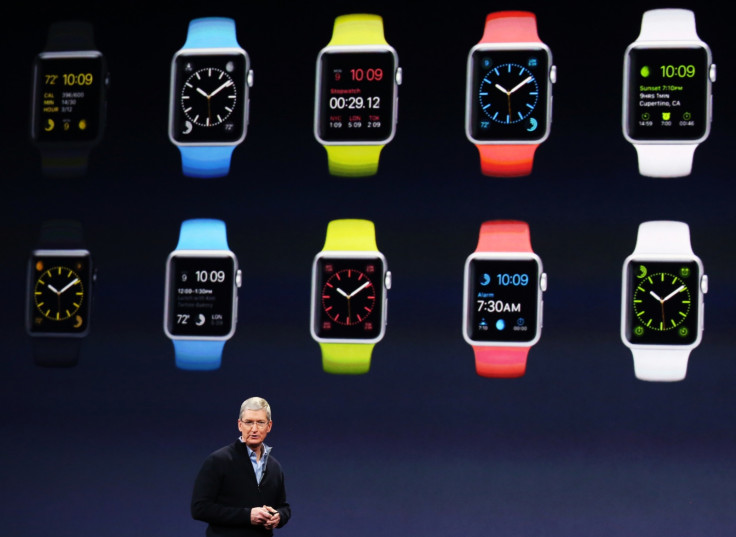 Apple launched its long-awaited smartwatch on 9 March, marking the company's first attempt at entering a new technology category since Steve Jobs's death.
The devices priced up to $17,000 (£11,270, €15,660) will be available for order on 10 April and in stores on 24 April, including ones in Paris, London and Tokyo.
However, Apple is not the first one to enter the smartwatch market. In 2014, 89 companies sold 6.8 million smartwatches across the world and the average price per watch worked out to $189.
Apple is poised to face stiff competition from Samsung as in the case of smartphones. The South Korean electronics giant is the clear leader in the market with sales of about 1.2 million units in 2014.
Pebble is the second on the list with 700,000 units sold during the year, followed by Fitbit that sold 600,000 smartwatches.
Sony, Lenovo, LG and Garmin are the other leading players in the smartwatch market with sales of 400,000 and above.
Given below is a Statista chart that shows the top 10 smartwatch manufacturers by unit sales in 2014.
You will find more statistics at Statista
"Enthusiasm for smartwatches has been relatively low, suggesting the wearable tech sector needs a 'magic' product to spark adoption," said Cathy Boyle, senior mobile analyst at eMarketer.
"Apple Watch is best positioned to be that product, given the device's close association with the iPhone and the size of the iPhone user base-one in four US consumers regularly uses an iPhone."
"To succeed with a smart watch, Apple needs to create a compelling use case for the device, a feature set that offers far more than simply saving consumers the few seconds it takes to pull a smartphone out of a pocket or purse."