Apple Watch not charging and iPhone battery-drain issues: Apple offers fix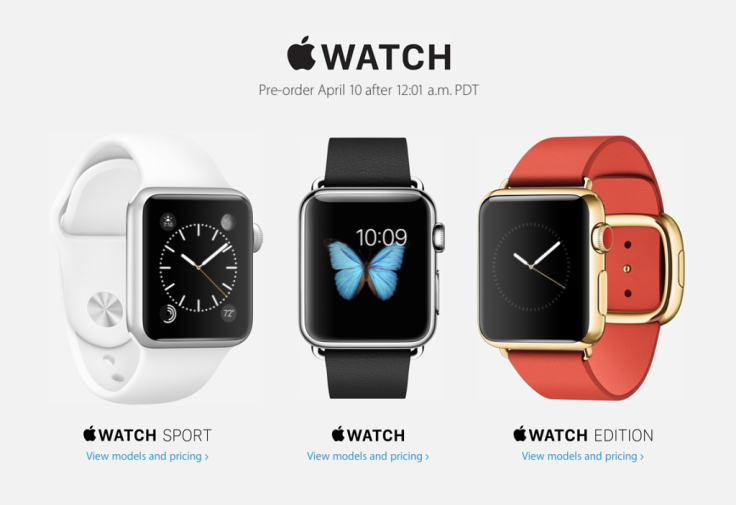 Some Apple Watch users have reportedly been affected by charging issues as well as abnormal iPhone battery-drain problems, when paired with the wearable device.
According to 9to5Mac, the iPhone maker is offering quick-fix solutions and temporary workarounds through training manuals from an insider source to get rid of the widespread issue that seems to be triggered by an inherent bug in iOS or Watch OS.
It is ascertained that the problem was first reported on Apple's discussion forums and Twitter, wherein users have explained that its battery-charging power seems to diminish over time, despite the wearable being physically connected to the charger.
Apple has offered a couple of nifty solutions if the issue seems to be software-related:
Just turn off the Watch and reset it by holding the side button and swiping to power off. Then hold the Digital Crown and side button together until the Apple logo appears on screen.
If the issue still persists, restart the connected iPhone. Now Launch Apple Watch app and then Erase All Content and Settings by going to General > Reset.
Try setting up the Watch again and check if everything works fine. However, if your device is found to be affected by a hardware problem, then you might need to claim a warranty-replacement or change the charging cables.
Before you proceed with the warranty claim, it is necessary to ensure that you have removed the protective plastic on the Watch's rear charging surface or else you will need to remove it and then restart the device to fix the issue.
Furthermore, folks at 9to5Mac have confirmed that the issue has been reproduced by two journalists: Ryan Block and Jacqui Cheng, wherein the former has shared a screenshot depicting Apple Watch companion app consuming 31% of his iPhone's net battery power over one day, while Cheng's iPhone battery was 100% dead more than half a day earlier than usual.
© Copyright IBTimes 2023. All rights reserved.