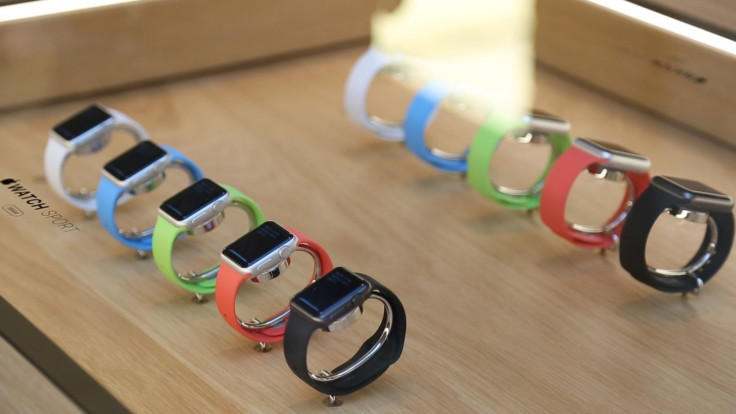 More than one million people pre-ordered the Apple Watch went it went on sale on 10 April, with each customer spending an average of $503.83 (£345) per watch.
Using data collected from the e-receipts of over 9,000 shoppers, data analysis company Slice Intelligence estimates that 957,000 Watches were pre-ordered in the US alone. It was also estimated that among those buying the gadget, which will be delivered starting from 24 April, 72% had purchased either an iPhone, Mac or iPad in the past two years. A fifth of Watch buyers pre-ordered an iPhone 6 or 6 Plus when they went on sale in September 2014.
Those one million pre-orders were for the US only, but Apple has also made the Watch available in Canada, Australia, Germany, France, Japan, China, Hong Kong and the UK. Analysts expect an announcement boasting of over two million pre-orders to land on 13 April. For context, research firm Canalys estimated that 720,000 Android Wear smartwatches were sold in the whole of 2014. The iPhone 6 and 6 Plus attracted four million pre-orders in their first 24 hours.
For Watch, Apple is looking to move away from the situation where thousands of fans would queue at its retail stores for hours, sometimes even days, to get the newest products. Instead, Apple has said there will be no Watch stock available for walk-in customers to buy on 24 April; instead, all orders at launch must be placed online for home delivery. Although 10 April was the first opportunity for fans to try on the Watch, just five people were queueing at the company's flagship Covent Garden store in London when it opened at 9am.
As expected, the majority of Watch pre-orders (62%) were for the cheaper Sport model. This tallies closely with a poll conducted by Apple website 9to5Mac before the Watch opened for pre-orders, which found that 55.8% of nearly 12,000 respondents would opt for the cheaper model. Just under 39% said they intended to buy the stainless steel model, while 2.8% said they would buy the gold Watch Edition.
Slice's data estimated the larger 42mm case was much more popular than the cheaper 38mm option, with it accounting for 71% of US pre-orders. However, Sport buyers were slightly more likely to opt for the smaller case - 32% of pre-orders, versus 24% of buyers who went for the mid-range Apple Watch. Although buyers were happy to invest in the larger screen size, they were hesitant of spending more than the minimum for watch straps, as the black rubber Sport Band was by far the most popular option, at 49% of all pre-orders. The white version accounted for 16% of orders and the Milanese Loop was favoured by 10%.
It is impossible to know how much Watch stock Apple made available on 10 April, but within minutes of its website coming back online, many versions of Watch sold out and will not be delivered until June, July, or even August in some cases.