The first round of Apple Watch reviews have been published online, ahead of pre-orders opening on 10 April and the new wearable finally going on sale two weeks later.
Like most first-generation products - and we're put in mind of the original iPad here - the initial reaction to the Apple Watch by most publications is praise, but still reservation over what the smartwatch as a concept is actually for.
Joanna Stern recognises how Apple has switched from purely a technology company, to one selling a lifestyle product.
"After over a week of living with Apple's latest gadget on my wrist, I realized the company isn't just selling some wrist-worn computer, it's selling good looks and coolness, with some bonus computer features...
"People who can identify it immediately ask if I like it, and if they should buy one. I've told most: No. 'Wait, what?' you ask. 'I thought you liked this thing!' I do. But every time I gaze down to admire it, I start seeing how the next one will look better.
"The body is bound to get thinner; the edges could stand to be less rounded. It isn't just the aesthetics, either. Soon, we won't have to charge the battery every night, the software won't ever get stuttery and those health sensors will get even more accurate. When was the last time Apple didn't improve first-gen hardware's performance while making it sleeker?
"The Apple Watch makes you look good. But the next one is bound to make you look even better."
Nilay Patel takes readers through a day in the life of the Apple Watch, concluding that he was "hyper-aware of how low the Apple Watch battery had gotten. "After one particularly heavy day of use, I hit 10 percent battery at 7pm, triggering a wave of anxiety. But most days were actually fine. Apple had a big challenge getting a tiny computer like this to last a day, and it succeeded — even if that success seemingly comes at the expense of performance."
Although doubting the purpose of smartwatches general, Patel says Apple's attempt is "the most capable smartwatch available today. It is one of the most ambitious products I've ever seen; it wants to do and change so much about how we interact with technology. But that ambition robs it of focus: it can do tiny bits of everything, instead of a few things extraordinarily well."
Patel complaints about the Watch's software not being as quick as he'd like, and calls its inability to display the time constantly - instead of only when you raise your hand - as "behind the curve."
Owning the Watch will be a journey, Patel says, adding it is "a bauble...and baubles delight simply by their presence. Apple will update the software, and developers will make apps, and Google and Samsung and Microsoft will release competitors, and the people who love technology will have something to buy and argue about, talismans that display tribal affiliations.
"But that's technology as fashion; it's not quite yet fashion itself. If you're going to buy an Apple Watch, I'd recommend buying a Sport model; I wouldn't spend money on how it looks until Apple completes the task of figuring out what it does.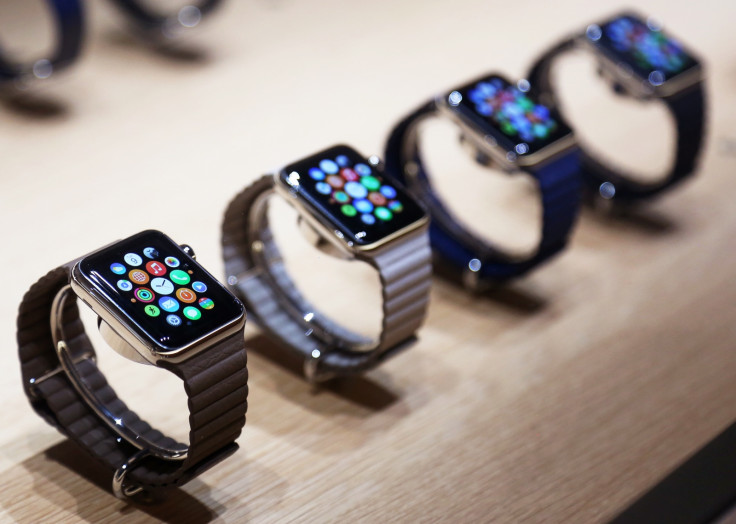 Joshua Topolsky gets straight to the point with the title of his review: "You'll want one, but you don't need one," and blames the Watch, as Patel did, for being more of a distraction (at least until notifications are customised to your personal needs) than your iPhone ever was.
Although "not life-changing," Topolsky says the Watch is "excellent [and] Apple will sell millions...and many people will love and obsess over them. It is a wonderful component of a big ecosystem that the company has carefully built over many years. It is more seamless and simple than any of its counterparts in the marketplace. It is, without question, the best smartwatch in the world."
But as for whether we all actually need smartwatches, Topolsky remains unsure. "It's still another screen, another distraction, another way to disconnect, as much as it is the opposite. The Apple Watch is cool, it's beautiful, it's powerful, and it's easy to use. But it's not essential. Not yet."
Pogue praises the Apple Watch as much as other reviewers for it being "light-years better than any of the feeble, clunky efforts that have come before it. The screen is nicer, the software is refined and bug-free, the body is real jewellery....and the symbiosis with the iPhone is graceful, out of your way, and intelligent."
But... "Nobody needs a smartwatch. After all, it's something else to buy, care for, charge every night. It's another cable to pack and track. Your phone already serves most of its purposes. With the battery-life situation as it is, technology is just barely in place to make such a device usable at all.
"In the end, therefore, the Apple Watch is, above all, a satisfying indulgence. It's a luxury. You might buy it to bring you pleasure—and it will—much the way you might buy a really nice car, some really nice clothes, or a really nice entree.
"Or a really nice watch."