The Apple Watch Series 2 has been revealed. Shipping with the new watchOS 3 operating system, the smartwatch has been "completely re-engineered", the company claims, and is now water resistant, so it can be worn while swimming.
To make the Watch Series 2 water resistant to an impressive 50 metres, Apple uses the movement of the watch's speaker to eject any water which has got inside while swimming.
With its new water proofing, the Watch Series 2 can measure and log calories burned while swimming. Two new workouts, pool swimming and open water swimming, are included, allowing Watch Series 2 to track length of the pool and record swimming workouts, along with running, rowing, cycling and general exercise.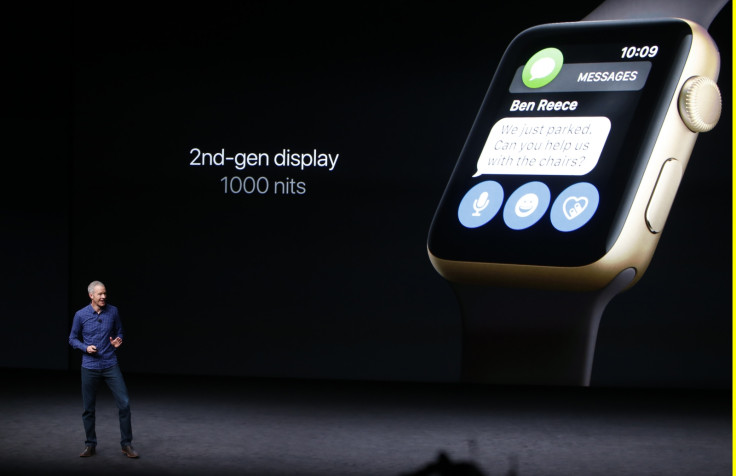 Sticking with the exercise theme, the new Watch has built-in GPS, letting you track runs without it being connected to your iPhone. Pace and distance readouts on the Watch Series 2 are GPS-accurate, as is the map of your run which is sent to your iPhone afterwards.
The Watch Series 2 is powered by a new dual-core processor which is up to 50% faster than its predecessor. There is also a new graphics processor with twice the performance as the original Watch, Apple claims, adding that some apps can now run at 60 frames per second.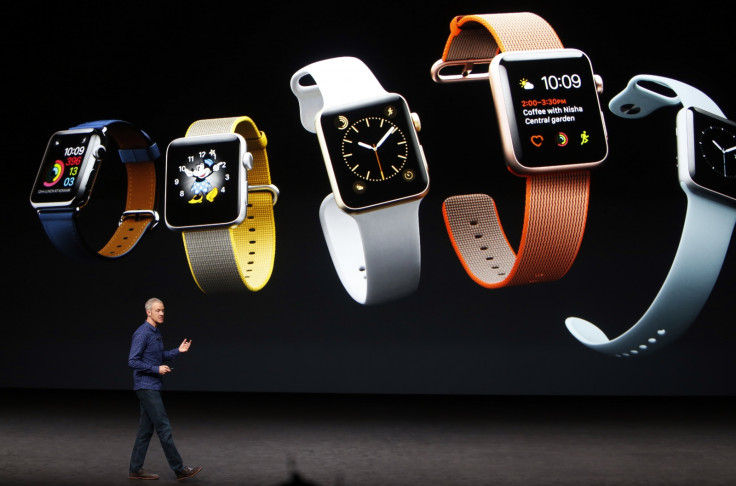 Series 2 also has a new display which is twice as bright as before and at 1,000 nits it is the brightest display Apple has ever built.
As well as the aluminium and stainless steel versions we are already familiar with, Apple has added a new ceramic white model to the range, plus a new portfolio of Watches designed by fashion company Hermes.
Apple Watch Nike Plus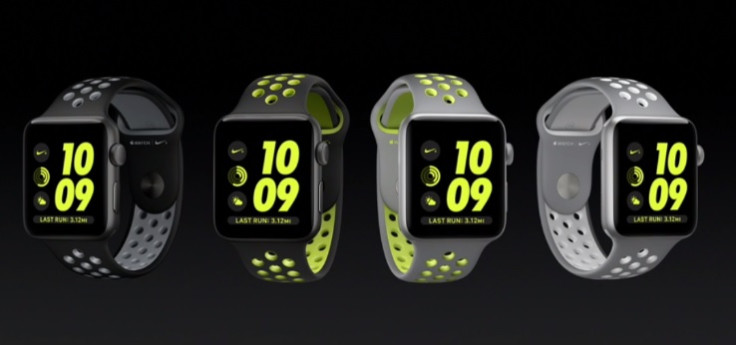 Apple has partnered with Nike to make a new version of its wearable called the Apple Watch Nike Plus. It features a unique case design and a new strap designed for exercise.
The Watch Series 2 will open for pre-orders on 9 September and go on sale on 16 September. The Watch Series 2 is available in two sizes (38mm and 42mm, as before) and in gold, rose gold, silver or space grey aluminium, or silver or space black stainless steel cases, and prices start at £369. The Watch Nike Plus also costs £369. The new ceramic Watch Edition starts at £1,249 and the Hermes range is £1,149.
Apple will sell the Watch Series 2 alongside an updated version of the original, which is now called Watch Series 1; this model is the same as before, but has the new processor to boost performance. The updated Watch Series 1 costs from £269.