The launch of the Apple Watch, the iPhone 6, and the iPhone 6 Plus on Tuesday signalled a major shifting of tides. Where once it led the field, Apple now follows in the footsteps of its Android rivals, coming late to both the smartwatch and the larger-screened smartphone market.
Apple CEO Tim Cook's stance in the Cupertino keynote was that "it's not about being first, but being 'first with meaning'". But how well does this idea hold up? We've taken a look at both the Apple Watch and its Android Wear rivals to see who wins out in the war of the wearables.
---
Apple Watch vs Android Wear: Telling the time
---
Every watch, whether its smart or not, needs to be able to tell the time. It's a very basic function but it can get surprisingly complicated when its crowded out by a host of apps and power-saving functions.
The Apple Watch keeps its display off when it is not in use, meaning the wearer has to turn their wrist to actually get it to light up. It's not yet clear how well this activation feature will actually work, or how much of an inconvenience some users may find it.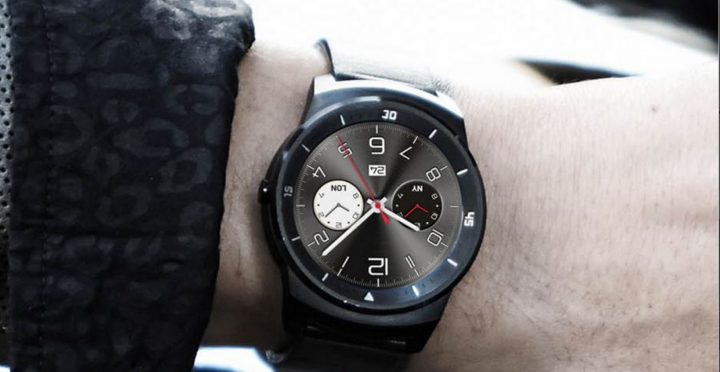 Android Wear features as the operating system on pretty much any smartwatch that isn't made by Apple (and possibly in the future Microsoft). As such, the range of devices and the choice of options is far broader than the three variants offered up by Apple (Apple Watch, Apple Watch Sport and Apple Watch Edition).
While some do feature an always-on display, others have given the option to only turn the screen on when it is needed. Considering the poor battery life of most smartwatches, this is unfortunately a necessary function.
---
Apple Watch vs Android Wear: Apps
---
The list of both first and third-party apps in the Android Wear app store is growing by the day and already stretches into the thousands.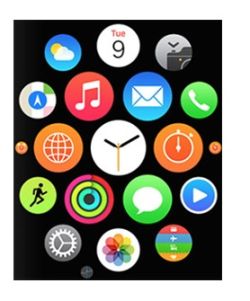 However, a lot of these apps are simply extensions of Android apps used on smartphones and tablets, such as Facebook Messenger.
While diverse and comprehensive, we're yet to see a Wear-specific app that really offers any major benefits beyond being a companion device for your phone.
The Apple Watch also seems to be largely a complementary device, rather than anything that will actually replace your smartphone.
We're yet to see what developers will make of the WatchKit platform, though one feature that did seem interesting from Tim Cook's presentation was the ability to unlock hotel room doors from your wrist.
---
Apple Watch vs Android Wear: Battery
---
Battery seems to be one of the main issues currently holding back smartwatches. Our review of the Moto 360 lamented the fact that it only has a one-day battery life.
Apple has yet to say a word about battery, so presumably its nothing to boast about.
Like many of its Android Wear counterparts, the Apple Watch features wireless charging, though this is little consolation for users who have to take it off their wrist each night. In doing so, this means health and fitness features like sleep tracking are entirely redundant.
---
Apple Watch vs Android Wear: Prive and cinclusion
---
The Sony SmartWatch 3, the Motorola Moto 360, and the LG G Watch R all retail for around £200, just a little less than the $349 (£216) starting price of the Apple Watch.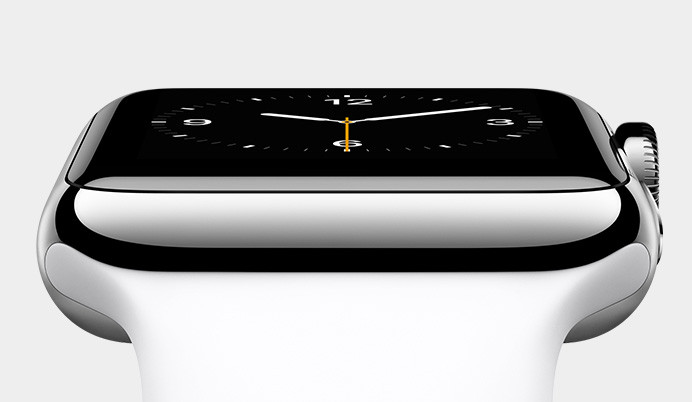 The same fundamental problems that Android Wear devices came up against are now being faced by Apple. It is unlikely that the battery of the Apple Watch will offer any improvement on the current one-to-two day standard.
While providing decent competition to its Android rivals and offering a boost to the wearables market, Apple Watch is most likely going to attract the same-old Apple disciples who will see it as the next must-have gadget - indeed Apple's insular ecosystem means that the Apple Watch only works with the iPhone.
Simply by virtue of a greater range and competition in the Android Wear space, people looking for a smartwatch are more likely to find one that best suits their needs and tastes within the Android Wear family.