The Apple Watch, the iPhone 6 and the iPhone 6 Plus were the star attractions in Cupertino yesterday, in what was Apple's largest-ever simultaneous product launch.
The unveiling of the smartwatch marked the arrival of the first new product under Tim Cook's tenure as Apple CEO, as well as Apple's first foray into wearable technology. But despite all of the over-excited whoops echoing around the Flint Center that mark any major Apple event, there is only one word that could adequately describe the event. Underwhelming.
Once upon a time Apple was a trendsetter, helmed by a charismatic pioneer who said things like "we're here to put a dent in the universe - otherwise why else even bother?" Steve Jobs also famously stated that "no-one's going to buy a big phone". Fast forward four years and current Apple front-man Tim Cook is on stage with not one, but two large-screened devices.
Where it once led, now it follows. Both the Apple Watch and the two new iPhones are entering already saturated markets. The likes of Sony and Samsung have brought out several iterations of smartwatches and big phones and have even been breaking ground in areas like virtual reality headsets.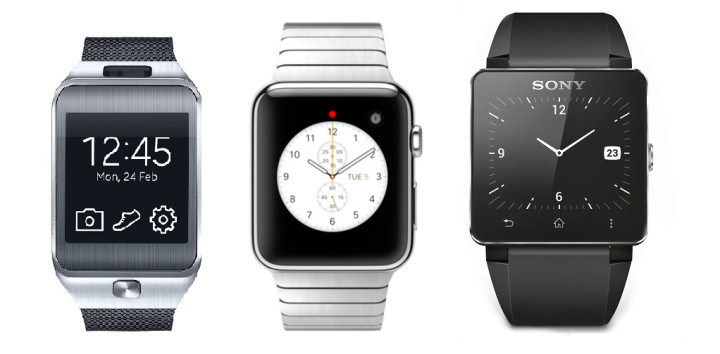 The reason behind this lack of innovation could be Cook's focus on short-term profit rather than long-term ambition. It is no easy feat stepping out of Jobs' formidable shadow, but the approach taken would arguably have Jobs rolling in his grave.
"What's been interesting with Apple in the last few years is that under Tim Cook the company's moved very much from being the leader in the industry, to following many industry trends," Andre Spicer, professor of organisational behaviour at CASS Business School, told IBTimes UK.
"One example of this is Apple adopting the share buy-back strategy. This is what many other corporations have done as kind of a cheap trick in order to pump up their share price. They do it because the share prices go up, and also the CEO gets a nice bonus at the end of the day."
The unveiling of the much-anticipated Apple Watch did not impress market watchers or investors, however, with Apple's share price falling following the event.
Spicer claims that Apple's strategy diverts money that could be used in longer-term innovation which could build the next game-changing device.
With the iPhone, Apple reinvented the mobile phone and changed everyone's perceptions and expectations of what a phone should be and do.
With the iPad, Apple found and exploited a gap in the market that every other tech firm had overlooked, and convinced consumers they desperately desired a product they didn't even know they needed.
With the Apple Watch, it's just another smartwatch.