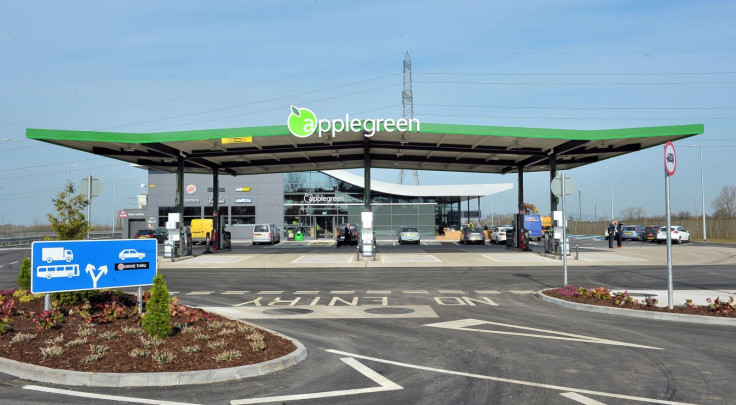 Irish petrol station operator Applegreen has announced its intention to float on the stock exchange in the hope of raising up to €70m (£50m, $76m).
The forecourt firm says it will use the money it raises from listing on the AIM and ESM stock exchanges to "upgrade and rebrand up to 70 sites across the group's existing network of sites in Ireland and Great Britain", to accelerate its expansion in the hopes of making 20 new sites per year, and to develop new service area sites.
Applegreen, which employs some 2,200 staff and has a total of 152 sites across the Republic of Ireland, Great Britain and the USA, will float 25% of the company and will press on with the listing in June.
Bob Etchingham, CEO of Applegreen, said: "We are delighted to announce our intention to float, which will provide an important platform to pursue our long-term growth strategy.
"The group is well positioned to benefit from recovering economic growth and increased disposable income in the Republic of Ireland and the UK, as well as favourable market trends as the oil majors exit the forecourt market.
"The intended IPO will enable us to execute on our growth strategy and further expand and rebrand our portfolio of sites."
The announcement came as part of the company's financial results in which it reported group revenue of €937.3m and earnings before tax of €22.8m in the year to 31 December.