Just as the smartphone decimated the portable music player market, the smartwatch is threatening to destroy the fitness tracker market, and company most synonymous with the category is well aware of the challenge.
San Francisco-based Fitbit was one of the pioneers of the wearable technology revolution and has signalled its intention to raise $100m (£64m) by floating on the New York Stock Exchange (NYSE) despite airing worries of the threat to its business from products like the Apple Watch.
Founded just four months after the original iPhone was released back in 2007, Fitbit was the first company to capitalise on the public's demand for constantly quantifying all aspects of their life. In the eight years since it was founded Fitbit has seen dozens of companies come and go, but it has remained as the preeminent manufacturer of fitness trackers on the market.
According to the documents filed by Fitbit indicating its intention to go public under the 'FIT' ticker on the NYSE, the company has sold 20.5 million devices with almost half of those sold during 2014 alone. Last year also represented the first profitable year for the company with $131.8m income from $745.4m revenue compared to a loss of $51.6m on just $271.1m revenue in 2013.
The company was valued at $1.2bn back in March but it is unclear what valuation the company will seek when it goes public, with the $100m likely to be just a placeholder figure for now.
Active users
While it has sold 20.5 million devices, at the end of 2014 it had just 6.7 million active users, though this was up significantly on the 2.6 million active users it had registered in 2013.
Fitbit currently offers a range of six different fitness trackers as well as a connected weighing scales which works in collaboration with the wearable devices. The products's features range from basic steps-counting to tracking the number of calories you have burned and distance you have travelled to heart-rate monitoring on its more expensive trackers such as the Charge HR.
The fitness tracker market - and wearables market in general - has exploded in the last 12 months, with devices in this category among the biggest sellers during the last Christmas period.
For years Fitibit's main competitors in the market were companies like Garmin, Jawbone, Misfit and Nike which , but as Fitbit's sole focus was on the fitness tracker market, it has emerged as the leader of the pack while Jawbone stutters and Nike has reportedly given up its efforts entirely.
But the threat to Fitbit's future growth doesn't come from companies like these.
The smartwatch threat
Fitbit's more expensive trackers offer some basic smartwatch features but it is these smartwatches which offer lot of fitness features which are the main challenge to the company's future growth.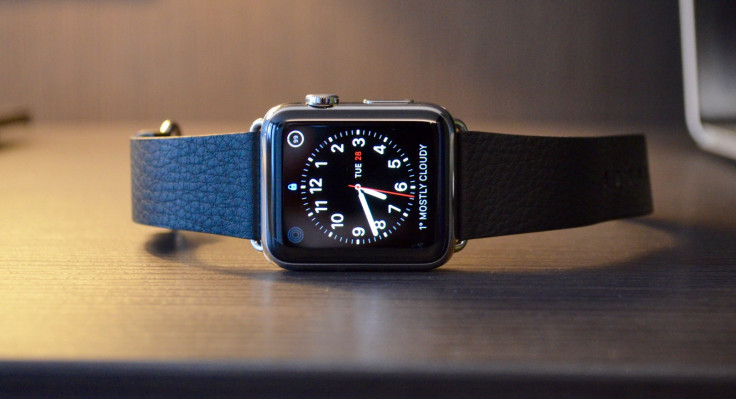 And the company knows it. In its S-1 document filed with the SEC in the United States, it lays out all the challenges it faces:
The connected health and fitness devices market has a multitude of participants, including specialised consumer electronics companies, such as Garmin, Jawbone, and Misfit, and traditional health and fitness companies, such as adidas and Under Armour. In addition, many large, broad-based consumer electronics companies either compete in our market or adjacent markets or have announced plans to do so, including Apple, Google, LG, Microsoft, and Samsung. For example, Apple has recently introduced the Apple Watch smartwatch, with broad-based functionalities, including some health and fitness tracking capabilities. We also compete with a wide range of stand-alone health and fitness-related mobile apps that can be purchased or downloaded through mobile app stores.
The launch of the Apple Watch is seen by many as the catalyst the wearable market needed to really explode, with IHS predicting that smartwatch shipments alone will go from 3.6 million units in 2014 to over 100 million in 2020.
What this means for the dedicated fitness tracker is unclear. The biggest advantage of devices from the likes of Fitbit is their long battery life of up to a week compared to the single day battery life of most smartwatches.
A winning margin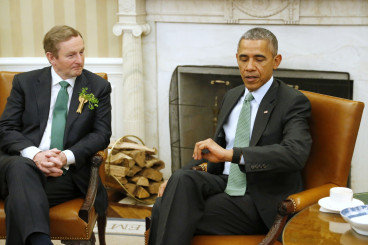 However just as the smartphone subsumed all the features of portable music players, smartwatches now include all the features of fitness trackers, and in some cases even offer more accurate fitness tracking.
As well as battery life, the big selling point of dedicated fitness trackers is price, with Fitbit selling its Zip clip-on tracker for £50 compared to the cheapest Apple Watch which costs £300.
One of the most important metrics revealed in the company's S-1 filing was that it has a gross margin of 49% which is even higher than Apple's 41% and suggests that the company has a strong chance of remaining profitable in the coming years.
The company itself is bullish about its prospects however, saying:
By offering a broad range of products spanning styles and affordable price points and cross-platform compatibility, we empower a wide range of individuals with different fitness routines and goals that are difficult for other competitors to address. Moreover, our singular focus on building a connected health and fitness platform, coupled with a leading market share, has led to our brand becoming synonymous with the connected health and fitness category. This singular focus on health and fitness has driven us to dedicate significant resources to developing proprietary sensors, algorithms, and software to ensure that our products, which are specifically oriented towards health and fitness, have accurate measurements, insightful analytics, compact sizes, durability, and long battery lives. We believe this singular focus allows us to compete favourably with companies that have introduced or have announced plans to introduce devices with broad-based functionalities, including health and fitness tracking capabilities, which are not necessarily optimised for health and fitness usage.
To continue to grow, Fitbit has indicated its plans to expand into other areas, including the broader health market to compete not just with other manufacturers, but with the likes of gyms, slimming classes like Weight Watchers and even dietary supplements.
This, Fitbit claims, is a market estimated to be worth more than $200bn.