Apple has quietly updated its flagship MacBook Pro laptop range to include more powerful processors and greater memory, while retaining the same pricing.
Both the 15in and 13in models received upgraded Haswell processors and improved RAM, with the entry-level 13in model now coming with a 2.6GHz Intel Core i5 chip and 8GB of memory rather than the 2.4GHz Core i5 chip and 4GB of memory.
The entry-level 15in model now features a 2.2GHz quad-core Intel Core i7 and 16GB of memory, up from a 2.0GHz processor and 8GB of memory.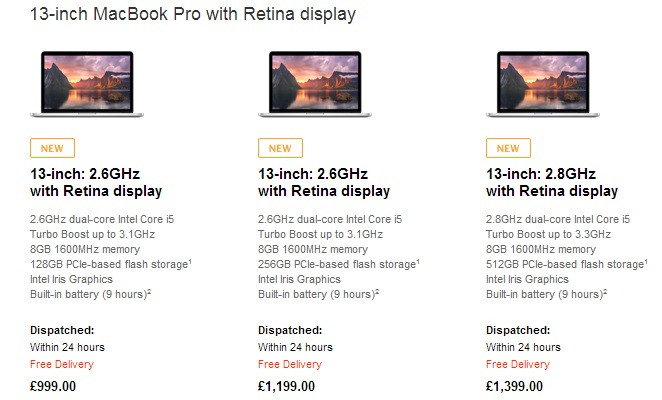 Rumours of the update emerged over the weekend when a leaked photo of the refreshed line was published by Apple Insider.
It is the first major refresh of the Retina range since last October, when improved processors were added and weight was removed from the 13in model.
Apple is widely rumoured to be working on a 12in MacBook Pro model to be released later this year.
The updates come ahead of the public release of Mac OS X Yosemite, which will be offered as a free upgrade to users at some point in the autumn. Last week, Yosemite was made available to one million beta testers.