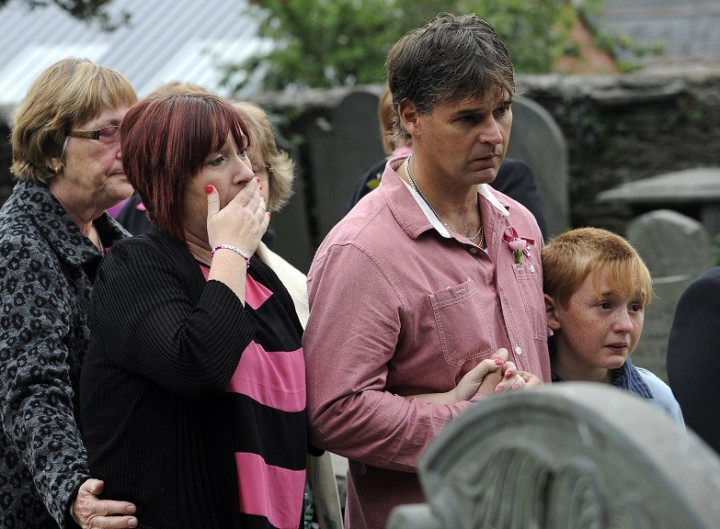 Hundreds of mourners wore pink to attend the funeral of April Jones in the village from which she was taken by killer Mark Bridger.
Machynlleth gathered to say goodbye to the five-year-old whose disappearance in 2012 triggered one of the biggest-ever searches by police.
The town stood still as a white horse-drawn hearse carried a small white coffin to St Peter's Church.
Mourners followed behind on foot led by her parents' Coral and Paul Jones, and crowds lined the streets to pay their respects.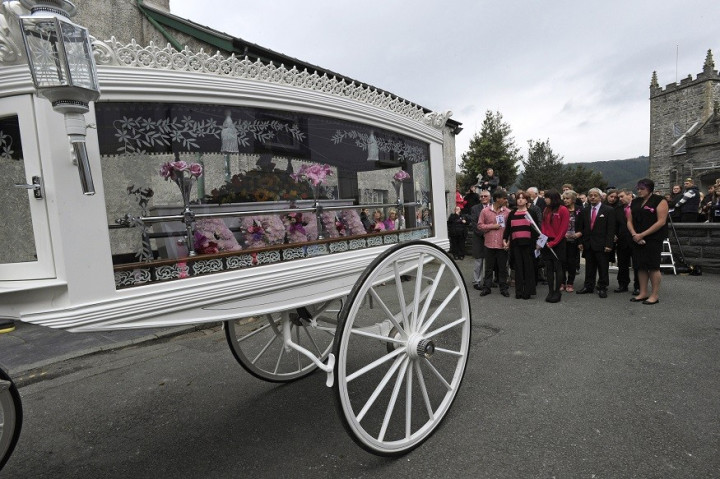 The coffin containing a few remains of April's body arrived at the church to the sound of Emile Sande's pop hit Read All About It playing over loudspeakers.
Her grieving family thanked the community "for their overwhelming kindness, sympathy and support during this sad time," in the order of service.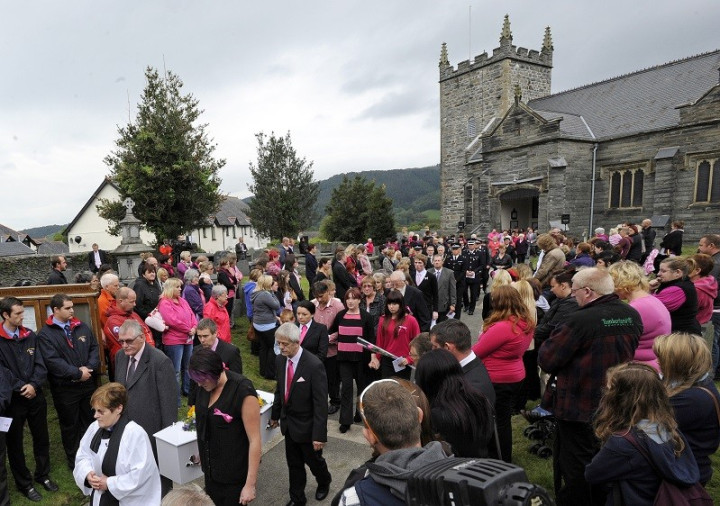 Rev Kathleen Rogers said: "We know that there are no words we can say at this moment to express what we are feeling. No words can alleviate our sorrow or take away our pain."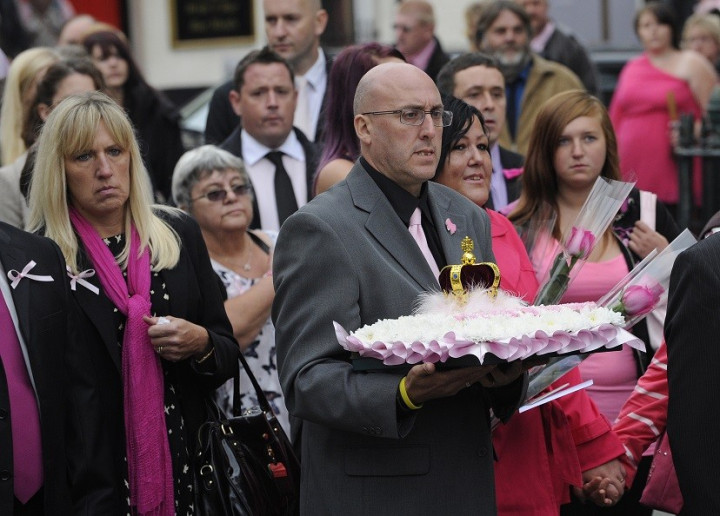 Mark Bridger was jailed for life without parole in May for killing Jones. Sentencing him to die behind bars Judge Justice Griffith Williams called him a "pathological liar and a paedophile".
Police believe that Bridger - an experienced abattoir worker - disposed of the schoolgirl's body by dismembering her at his home.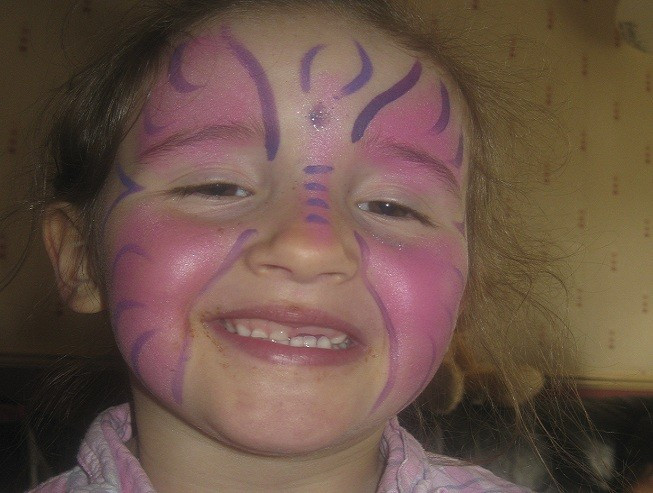 Traces of blood and burnt bone fragment from her skull were found in the fireplace of his home, along with a number of knives near a wood-burning stove.
A search of Bridger's laptop found that he had an extensive collection of child pornography, including a pornographic cartoon which depicted a young girl being gagged and raped which he viewed just hours before he abducted April.
Pictures of local children were also saved from Facebook on to his laptop, as well as images of murdered Soham schoolgirls Holly Wells and Jessica Chapman and April's half-sisters, aged 13 and 16.
Following Bridger's sentencing, local councillor Michael Williams appealed to him to reveal where he disposed of her body.