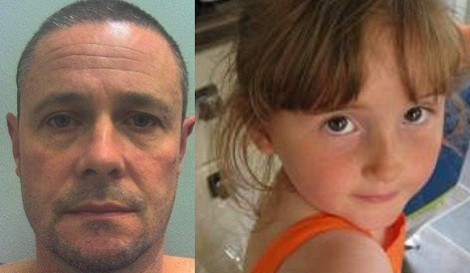 The search for missing April Jones has now widened to 20 sites, with 100 mountain rescue officers added to the effort to find the five-year-old.
Dyfed-Powys Police confirmed that the search operation has continued to expand in and around the town of Machynlleth, as news emerges that April suffers from Cerebral Palsy and needs her medication.
Detective Superintendent Reg Bevan said: "We have over 20 scenes that we are focusing specific activity at, we have searched several of these within the Machynlleth area and those searches are continuing."
Superintendent Ian John explained that the sites they are examining require a great deal of planning to make sure search efforts are effective.
He said: "The geography is very challenging and everyone is working in a hostile environment, by that I mean the terrain if difficult, waterlogged, working near to flooded rivers with the potential for mine shafts and unstable ground. There is a variety of building sand open area searches which require flexibility and systematic method to the operation.
"The number of officers we have deployed will increase, particularly the use of specialist officers from around the UK. This is a growing operation and in no way are we scaling back this search. We remain completely focussed on finding April."
This is the third day that April has been missing. On 2 October, police arrested Mark Bridger, 46, and were last night granted a 12-hour custody extension so they can continue to question him about April's disappearance.
Since police released details about Bridger's Landrover Discovery, over 400 messages have been left by members of the public trying to help with the search.
Dyfed-Powys police confirmed a press conference will be held at 11am to provide more details of the investigation.