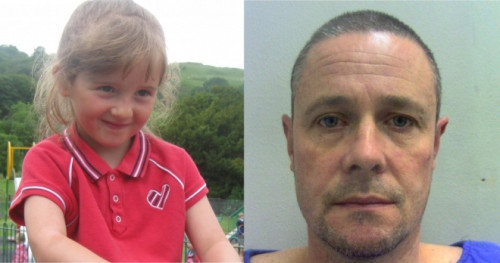 Mark Bridger has dropped an appeal against his life sentence for the murder of five-year-old April Jones.
Bridger was found guilty of the abduction and murder of the girl in May 2013.
The Judicial Office confirmed that he had abandoned his application for permission to appeal against his lifetime jail sentence.
In October 2012, Bridger kidnapped the child from outside her home in Machynlleth, Wales, before sexually abusing her. He murdered her and disposed of her body, which was never found.
Traces of April's blood were found in Bridger's rented home and it is believed that he dismembered her before dumping her body parts in the surrounding area of Ceinws, Mid Wales.
He was given a whole-life sentence by Mr Justice Griffith Williams after he was found guilty by a jury at Mold Crown Court.
Williams said: "There is no doubt in my mind that you are a paedophile, who has for some time harboured sexual and morbid fantasies about young girls.
"How you disposed of her body must remain a mystery. It will serve no purpose for me to speculate as to what happened but all the indications are that you burnt at least a part of her in the wood burner."