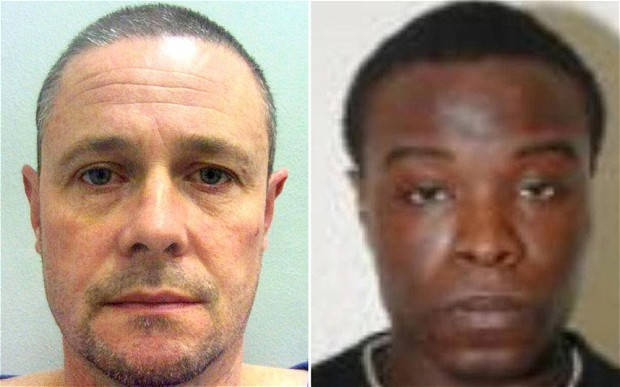 April Jones's killer Mark Bridger has been left scarred for life following an attack by a fellow inmate.
Bridger has a long mark running from his temple to his chin after he was slashed with an improvised blade inside Wakefield jail.
Bridger, 46, recounted the assault at the sentencing hearing at Leeds Crown Court of the man who cut him - Juvinal Ferreira, a 24-year-old convicted murderer and rapist, who is also locked up in Wakefield.
The prison is known as "Monster Mansion" because of the high number of dangerous convicts behind its walls.
An improvised weapon made of prison-issue razor blades embedded in a handle was used on Bridger by Ferreira. After carrying out the attack, Bridger said that Ferreira stared at him "as if to admire his work or show me who it was".
Medical staff had to put more than 30 stitches into the face of murderer and paedophile Bridger, who also required plastic surgery for his injuries.
Prosecuting counsel Jonathan Sharp said there had been a conspiracy between inmates to get Bridger to reveal what he did with April's body. They carried out the plan just three days after Bridger was allowed to mix with other convicts.
Sharp said: "He [Ferreira] said that Bridger's crime had been discussed and he claimed people had suggested that if Bridger was attacked, rather than say befriended, Bridger would then be more likely to reveal where April Jones's body was.
"The defendant saw him and walked directly up to him with the blade held between thumb and forefinger. He then slashed him down the face, causing a deep wound extending from temple to chin."
Bridger also suffered a cut to his arm.
Ferreira admitted wounding with intent and was handed a second life term, with five years added on to the time before he is eligible for parole.
Bridger was targeted six months after being handed a full-life prison term at Mold Crown Court for kidnapping April Jones, sexually abusing her and then killing her. Police believe he dismembered her body and dumped the remains in various locations in the area around his home in Ceinws.