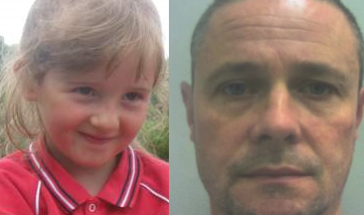 The man who is serving a whole life sentence for murdering five-year-old April Jones has launched an attempt to appeal, the schoolgirl's parents have confirmed.
Mark Bridger, 47, was told he will send the rest of his life in prison after he was found guilty of the abduction and murder of April. She vanished from near her home in Machynlleth in North wales on 1 October 2012.
April's parents, Coral and Paul Jones, said Bridger intends to launch a legal bid for appeal, after police warned them of an initial hearing at the court of appeal next month.
The Jones family said they continue to feel "tortured" by Bridger even after his conviction.
Mrs Jones told the Sun: "It's disgusting. He's in prison where he belongs and he should stay there. He's just torturing my family with these legal battles. It's like he's taunting us, like he wants to show he's got the upper hand."
She added that Bridger has already tried to claim compensation after being attacked by a fellow prisoner with a makeshift knife, inside Wakefield Prison in West Yorkshire.
The Ministry of Justice said it could not comment on individual cases.
Bridger was handed a rare whole-life tariff when he was sentenced for the murder and abduction of April. He was also convicted of perverting the course of justice by unlawfully disposing, destroying or concealing her body.
April's body was never found despite the search for the missing five-year-old being one of the biggest police searches in UK history.