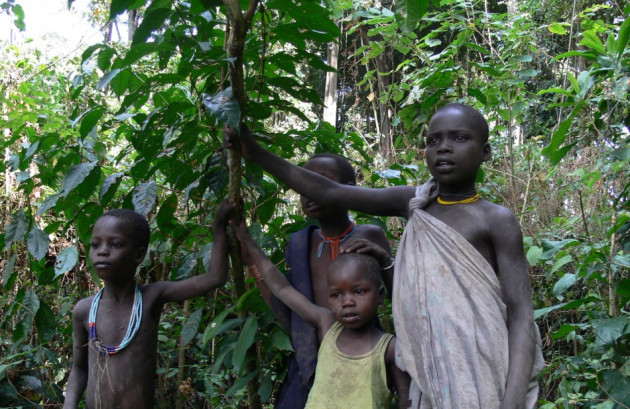 Arabica coffee could be extinct within the next 70 years because of climate change.
According to new research, wild Arabica coffee, which is the genetic source for coffee used by chains such as Starbucks and Costa Coffee, could be extinct by 2080.
The Arabicas grown in coffee plantations are from limited genetic stock and are very sensitive to climate change. This means they will be unable to cope with a shift in climate conditions.
Researchers from the Royal Botanic Gardens, Kew, and scientists in Ethiopia have determined that climate change and threats such as pests and diseases could have a massive impact on coffee production.
As well as losing one of the nation's favourite types of coffee, the extinction of Arabica coffee could have much wider effects on coffee production worldwide - it is the second most traded commodity after oil and is crucial to several countries' economies.
Aaron Davis, head of coffee research at the Royal Botanic Gardens, Kew, says, "Coffee plays an important role in supporting livelihoods and generating income, and has become part of our modern society and culture. The extinction of Arabica coffee is a startling and worrying prospect.
"However, the objective of the study was not to provide scaremonger predictions for the demise of Arabica in the wild. The scale of the predictions is certainly cause for concern, but should be seen more as a baseline, from which we can more fully assess what actions are required."
Tadesse Woldemariam Gole, from the Environment and Coffee Forest Forum in Ethiopia, says, "As part of a future-proofing exercise for the long-term sustainability of Arabica production it is essential that the reserves established in Ethiopia to conserve Arabica genetic resources are appropriately funded and carefully managed."
The researchers came to the conclusion that the world could be without Arabica coffee by 2080 by using computer models to order to predict the geographical distribution of the species. They then ran this through time using climate change research for several different emission scenarios.
This prediction is also considered to be "conservative", as the modelling did not take into account the large-scale deforestation that has taken place in the highland forests of Ethiopia and South Sudan, where most Arabica coffee comes from.
Justin Moat, head of spatial information science at the Royal Botanic Gardens, Kew, said this research should "alert decision makers to the fragility of the species".
Coffee prices are currently at their highest levels for the last 30 years because of high demand and poor harvests. In 2009/10, around 93.4 million bags of coffee, each weighing 60kg, were exported, accounting for an estimated £96.6 billion.
The coffee sector employs around 26 million people in 52 of the 70 countries that produce it. It is a crucial commodity to the economies of several tropical countries, accounting for a significant proportion of tax income and gross domestic product.
The researchers say this study should be used to develop strategies to ensure the survival of Arabica in the wild.