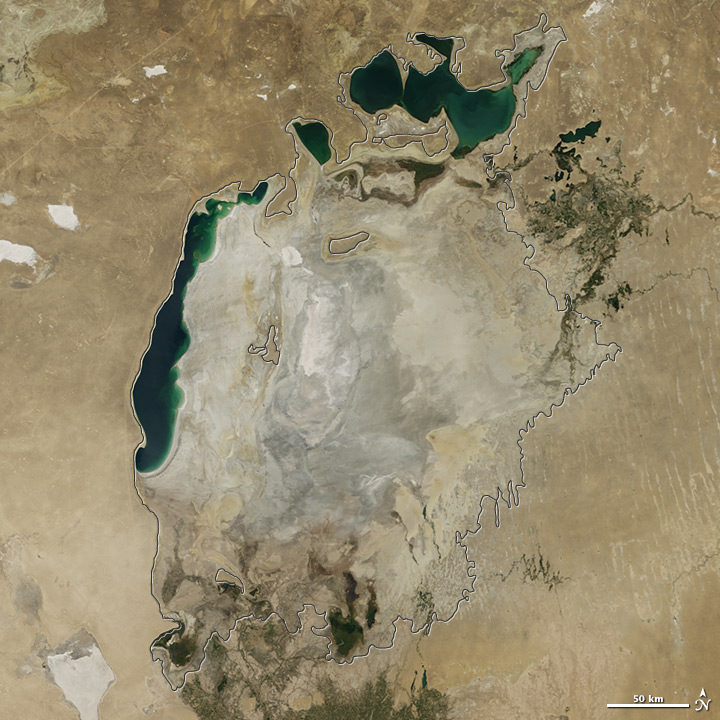 The Aral Sea has almost completely dried up, with satellite images showing how the lake has been completely devastated over the last 50 years.
Nasa images taken last month show how just a tiny proportion of the sea remains in the area – once a 1,274sq/m lake located in on the arid planes of Kazakhstan, Uzbekistan, and Turkmenistan. More photos showing the decline have been published by Nasa Earth Observatory.
The Aral Sea, once an immense lake, began declining in the 1960s. The Soviet Union undertook a major water diversion project to divert two major rivers in order to transform the desert into farms.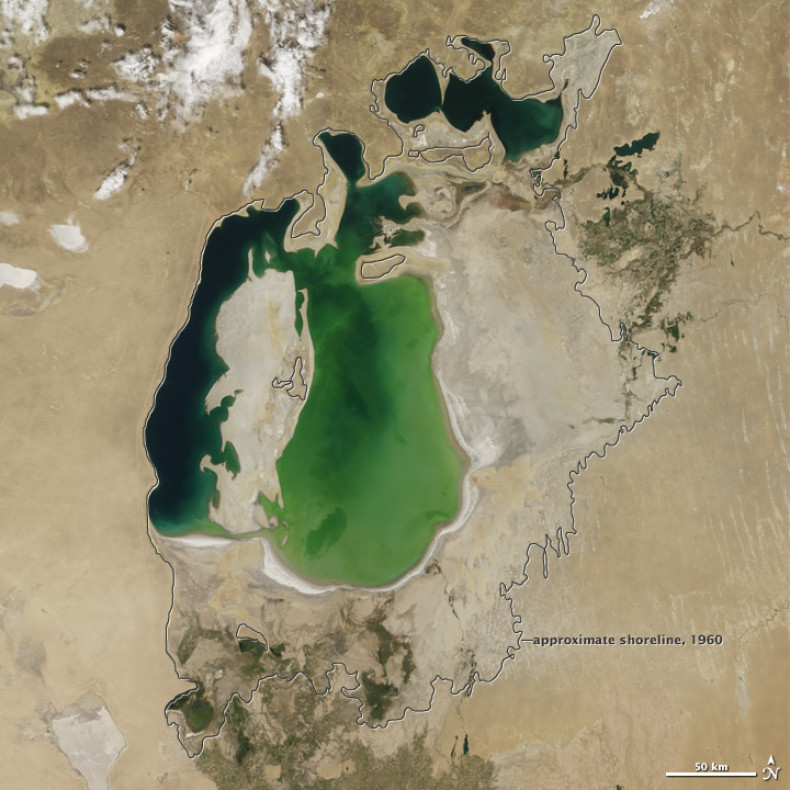 Prior to the project, the Syr Darya and the Amu Darya rivers flowed into the Aral Sea and by the start of 2000, the lake was already just a fraction of what it had been 40 years earlier. The northern part had completely separated from the southern area, while the east and western lobes were barely connected.
By 2001, the southern connection had been severed, and the shallower eastern part retreated rapidly over the next several years, Nasa's Earth Observatory said. "Especially large retreats in the eastern lobe of the Southern Sea appear to have occurred between 2005 and 2009, when drought limited and then cut off the flow of the Amu Darya.
"Water levels then fluctuated annually between 2009 and 2014 in alternately dry and wet years. Dry conditions in 2014 caused the Southern Sea's eastern lobe to completely dry up for the first time in modern times."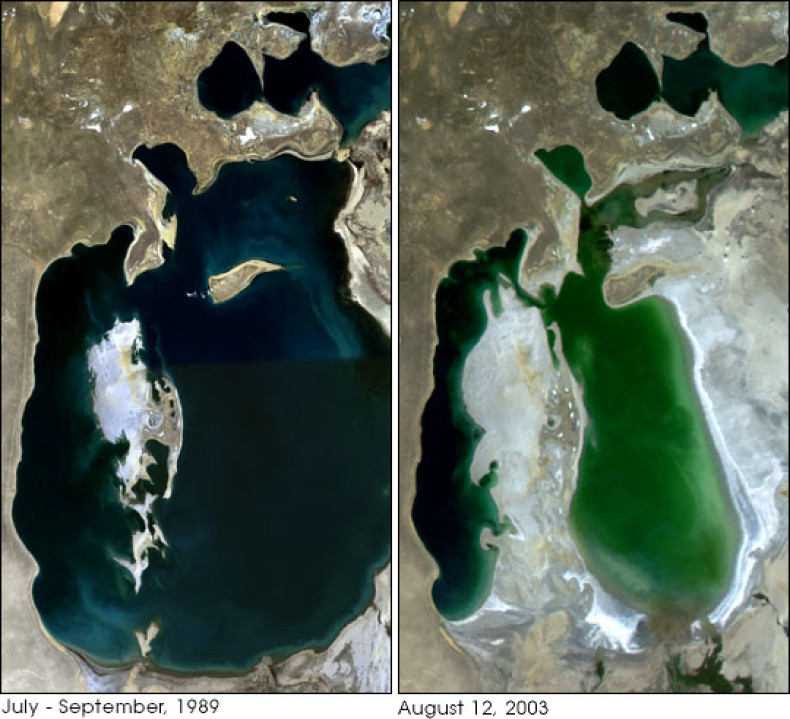 After it dried up, communities that depended on it collapsed, with dust from the exposed lakebed becoming a public health hazard as a result of the agricultural chemicals it had been contaminated with.
In 2005, Kazakhstan built a dam between the northern and southern parts which has been dubbed a "death sentence" for the southern Aral Sea, having been judged beyond saving.
Philip Micklin, an Aral Sea expert from Western Michigan University, said: "This is the first time the eastern basin has completely dried in modern times. And it is likely the first time it has completely dried in 600 years, since Medieval desiccation associated with diversion of Amu Darya to the Caspian Sea."