As the severe drought in the US southwest continues for a third straight year, water levels in the area's lakes and reservoirs are reaching historic lows.
Lake Mead, the largest reservoir in the United States, is at its lowest level since the dam was complete and the lake first was filled in the 1930s.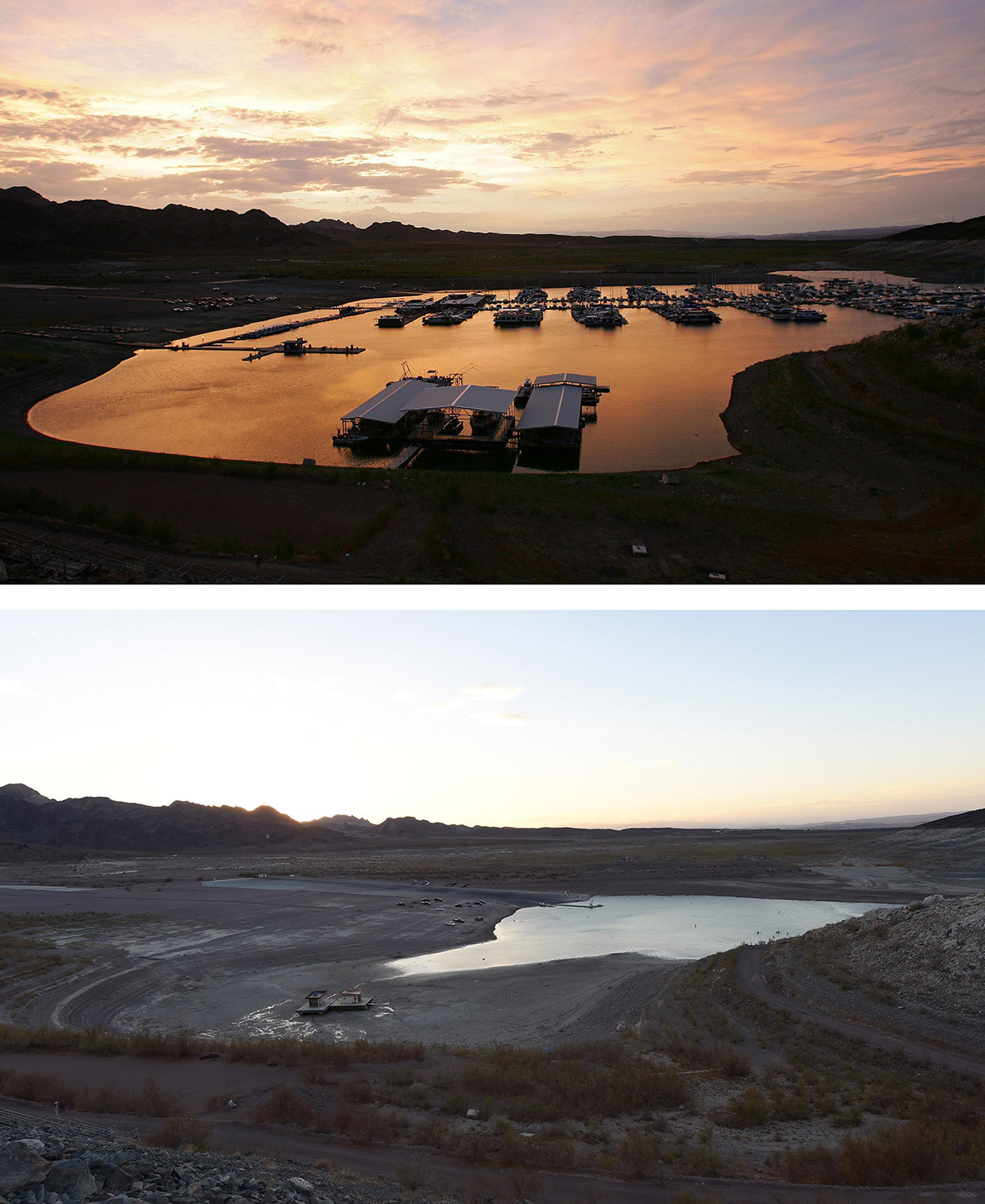 The effect of increased demand and diminished supply is visible on Lake Mead's canyon walls. A white mineral band often compared to a bathtub ring marks the depleted water level.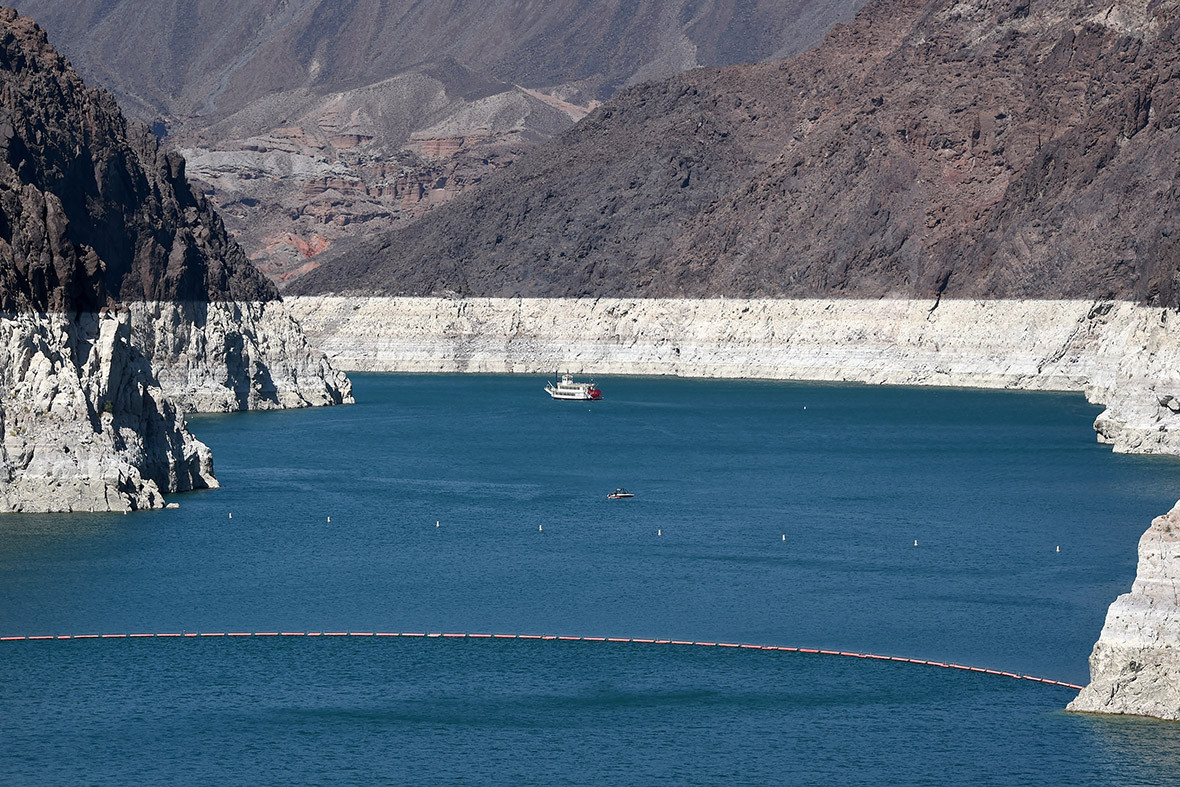 California's Folsom Lake is currently at 40% of its total capacity, while Lake Oroville is at just 32%.
Large areas of the US have been subjected to drought and above average temperatures since February 2012, resulting in weather patterns not seen since 1988, 1954, and the Dust Bowl and Great Depression years of the 1930s.
These before and after photos show the effects of drought on Lake Oroville, the second largest reservoir in California.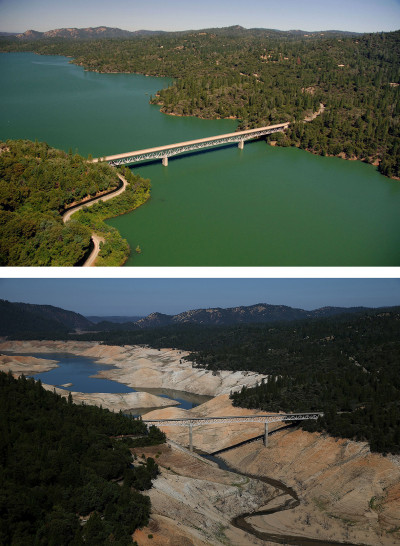 The drought has resulted in agriculture-related losses of about $2.2bn this year in California. It also has fuelled wildfires in several parts of the state, destroying homes and swathes of land.
California's popular lake and river tourism industry is suffering from the effects of the drought. Boat ramps at marinas that were once teeming are now hundreds of metres from the water.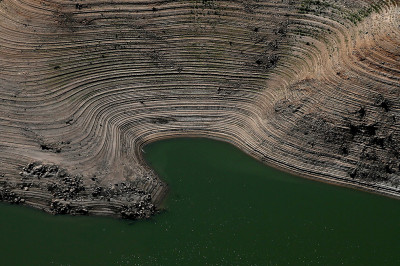 Lake Mead is expected to drop to 1,080 feet above sea level this year, down from a high of 1,225 feet in 1983. A projected level of 1,075 feet in January 2016 would trigger cuts in water deliveries to Arizona and Nevada. At 1,000 feet, drinking water intakes would go dry to Las Vegas, a city of two million residents that is almost completely dependent on the reservoir.
The region is stressing water conservation, prohibiting grass lawns for new homes and fountains at businesses. Officials say the overall effort has reduced consumption 33% in recent years even while the Las Vegas area added 400,000 residents.
If cuts do come, they'll test the agreements forged in recent years between big, growing cities and farmers. In California, home to 38 million residents, farmers in the sparsely populated Imperial Valley in the southeast have water rights ensuring that they get water regardless of the condition.
In Arizona, reduced deliveries of Colorado River water would largely affect the Central Arizona Project, which manages canals supplying 80% of the state's population. A tiered system means farmers would face cuts first, shielding Native American tribes and big cities.