Are London's banks ready for Silicon Roundabout Fintech revolution?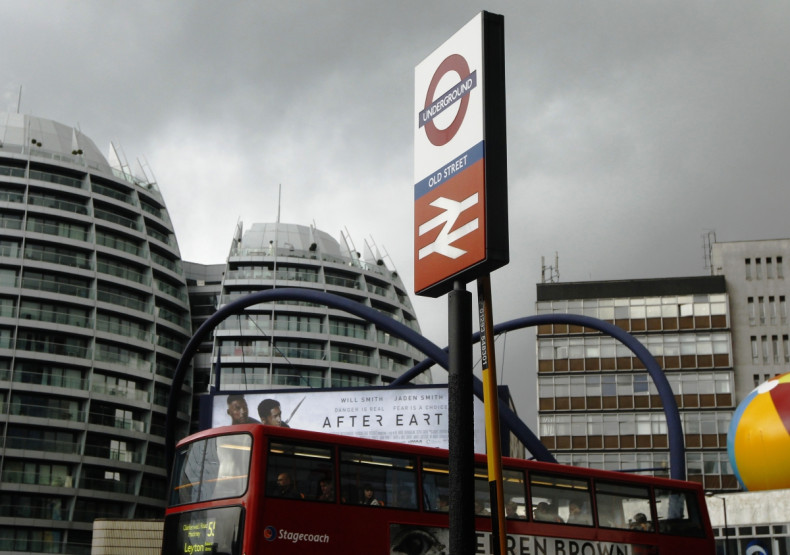 On the doorstep of the City, an area radiating outwards from so-called "Silicon Roundabout" has become the locus of meteoric levels of investment, and a marriage of banks with East London's technology start-ups is imminent, according to a report from Accenture.
The report, The Future Of Fintech And Banking, pointed out that investment in technology in the UK and Ireland rose from $264m (£176m, €239m) in 2013 to $623m in 2014. It said Europe had seen Fintech investment growth of 215%.
Julian Skan, Accenture managing director overseeing the Fintech Innovation Lab London, said: "The massive investment in fintech shows that the digital revolution is well advanced in financial services, and it is both a threat and an opportunity for banks."
However, Accenture thinks many established banks are not equipped to deal with the digital revolution on their doorstep. The professional services firm surveyed 25 senior banking executives involved in technology innovation and found that 72% of the respondents feel their banks have a fragmented or opportunistic approach to dealing with digital innovation. Some 40% said the time it takes their organisation to deploy new technology is too slow.
Skan added: "Fintech is empowering new competitors and start-ups to move into parts of the banking business but, paradoxically, it is also helping banks to create better, more convenient products and services for their clients.
"It is also leading to increased cooperation between traditional banks and innovative start-ups and technology businesses in a way that can result in totally new business models and revenue streams."
The froth on Old Street's technology revolution is undoubtedly overflowing. Earlier this month, economist and author Douglas McWilliams published a book entitled The Flat White Economy.
He pointed out that in two years since the Olympics, the district around the EC1V postcode has seen the creation of nearly 32,000 new businesses – more than Birmingham, Manchester and Leeds combined – and created more new jobs than the financial sector has lost.
Technology is driving London's growth at 4% a year, twice the rate of the rest of the country. Computer programming and data services are twice the size of the oil and gas sector or the motor industry.
McWilliams said technology accounted for 7.6% of the UK economy in 2012 and he predicts that in 10 years' time this will have risen to 15.8%. This would make it the largest, single sector – bigger than financial services.
There has also been lots of political interest in the London's "Tech City" and a feeling that its Fintech companies don't need the help of big banks to succeed as long as the government backs them.
Banks need to move faster to keep up, become more nimble and develop a more entrepreneurial culture if they are going to compete, Accenture has stated.
Richard Lumb, group chief executive of Financial Services at Accenture, said: "Banks are starting to realise the full potential of digital technologies and their potential to disrupt and transform the banking industry.
"The leaders recognise that digital goes far beyond channel and process innovation – it dissolves industry boundaries and provides opportunities for new business models and competitors, and banks have no choice other than to innovate to remain relevant to their customers.
"It is encouraging that many are receptive to the idea of open innovation, collaboration and Fintech investment and also are prepared to sacrifice current revenue in order to move to new business models," said Lumb.
Accenture looked at venture capital and private equity firms, corporations and corporate venture-capital divisions, hedge funds, accelerators and government-backed funds.
It defines Fintech companies as those that offer technologies for banking and corporate finance, capital markets, financial data analytics, payments and personal financial management.