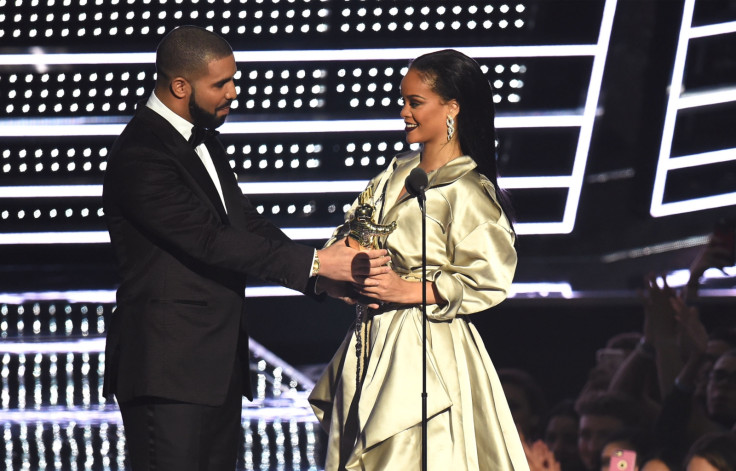 They briefly dated in 2009 after the Chris Brown drama and were again romantically linked in 2014 – enjoying a string of romantic dates – but things have taken a rather serious turn for on/off lovers Rihanna and Drake this week.
After Too Good singer Drake professed his love for RiRi infront of a star-studded crowd at the 2016 MTV VMAs, watched by millions around the world, it appears that the duo have decided to give it another go – and they appear pretty confident about their chances. But are they being genuine? A body language specialist has exclusively spoken to IBTimes UK and has divulged some intriguing insights. (See below).
Entertainment Tonight reports that the frequent collaborators are now 'fully dating', after months of speculation. "No one really knows how long they have been 'official'. They just decided to let it become a thing instead of hiding it from everyone. They're happy," the source said.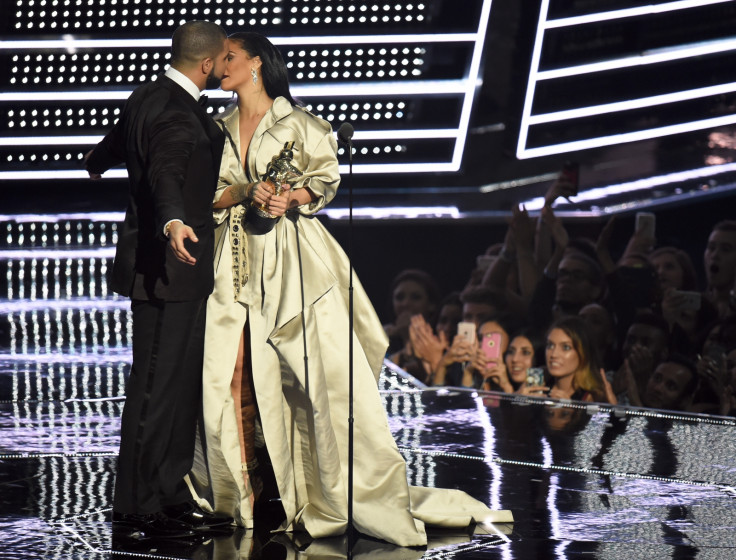 On Sunday night (28 August) Drake made his feelings for the Kiss It Better singer known as he presented her with the Michael Vanguard award: "We love the music, which could change styles from album to album."
He added: "We love the videos, which change their artistic vision from year to year. But most of all, we love the woman who hasn't changed since day one. She's someone I've been in love with since I was 22-years-old. She's one of my best friends in the world. All my adult life, I've looked up to her even though she's younger than me."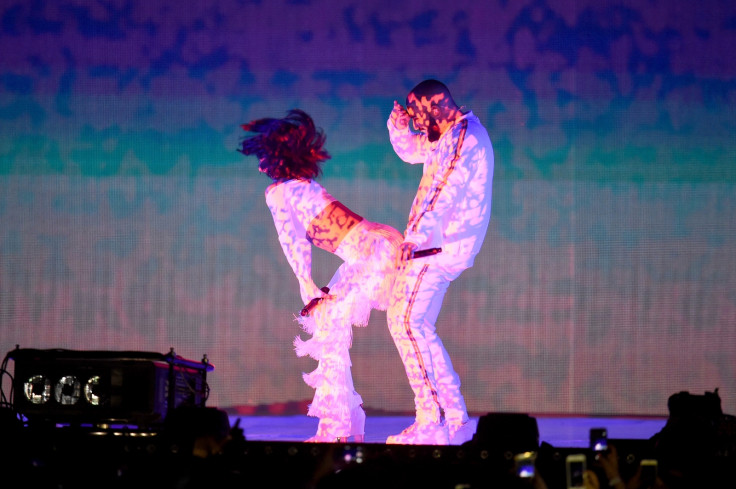 After posing for snaps with her family backstage, the pair allegedly piled on the PDA at an after party, where they were inseparable. An insider said: "They walked in together and never left each other's side all night. He was so attentive to her. His eyes were never off her. They were necking a lot. They would hug and he would kiss into her neck."
Judging by the pictures, Drake was one happy fella as he couldn't stop grinning from ear-to-ear as he snuggled up to his girlfriend. Though seeming happy, Rihanna was more circumspect about revealing her feelings in public.
The hot new music couple have since proven their love as Rihanna planted a kiss on Drake's lips on stage during the latter's Summer Sixteen concert in Florida on Wednesday (31 August). There's no denying that the pair have chemistry, but could the recent, hugely public declarations of adoration be anything to do with publicity, or even selling more records?
Celebrity body language specialist, Judi James, weighs in on the debate. Read her verdict below.