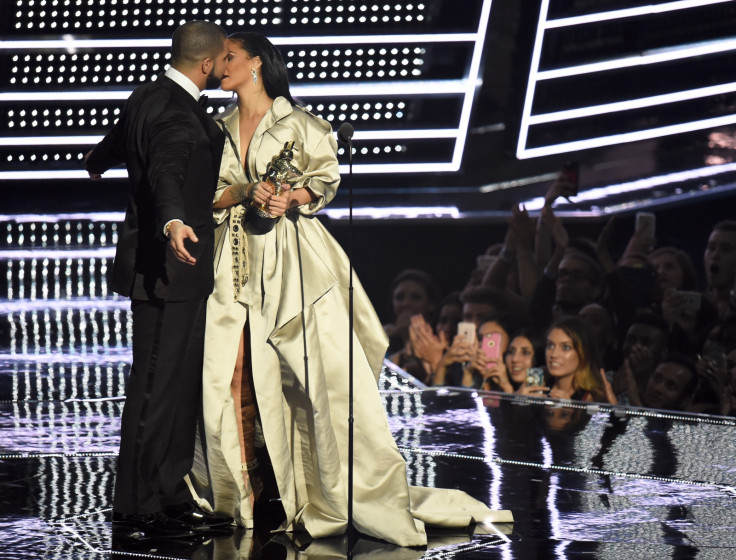 Drake and Rihanna's relationship is stronger than ever as the couple have confirmed their romance when they sealed it with a kiss at a concert on Wednesday night (31 August). But, the One Dance rapper does not want just a romantic relationship with the Umbrella hitmaker, he apparently wants to settle down with the songstress and is willing to give up his "playboy lifestyle".
"Drake had his fun with his past playboy lifestyle and now that he is almost 30, he is growing up and is looking to settle down with who he considers the most beautiful girl there is and that is RiRi. He wants Rihanna to be his last girlfriend. He is still going to be the fun person he is, but his hopes are that Rihanna is along for the ride and will not contribute any drama to the good thing they have. So far, things are working out," a source told HollywoodLife.
Moreover, the 29-year-old rapper has promised to be by her side as he has committed himself to her.
"Rihanna thought he was proposing to her and she started crying...and cried even more when she realized that it wasn't a proposal and that he finally wants to give her what she's wanted all along: a commitment," the source told the gossip site.
Drake confessed his love for RiRi when he presented her with the Michael Vanguard award at the VMAs on 28 August.
"We love the music, which could change styles from album to album," Drake said, adding, "We love the videos, which change their artistic vision from year to year. But most of all, we love the woman who hasn't changed since day one. She's someone I've been in love with since I was 22 years old. She's one of my best friends in the world. All my adult life, I've looked up to her even though she's younger than me."
The couple briefly dated in 2009 following the songstress's split from Chris Brown. The pair were romantically linked again in 2014 before finally officially confirming their relationship in front of a star-studded audience at the VMAs.