Are Syria Geneva 2 Talks Failing Before They Start?
The peace talks between the Syrian government and the rebels are already on the brink of failing after the government delegation threatened to go home if "serious" discussions do not start.
The opposition delegation also said it would not take part in direct negotiations with Bashar al-Assad representatives unless the government agreed that the purpose of the Geneva 2 talks is to negotiate a transitional government to replace the Assad regime.
While fighting continues on the ground in the rebel areas of Aleppo, hopes of a joint meeting between the two sides were shattered by reports that UN negotiator Lakhdar Brahimi would meet foreign minister Walid Muallem and the Syrian opposition separately.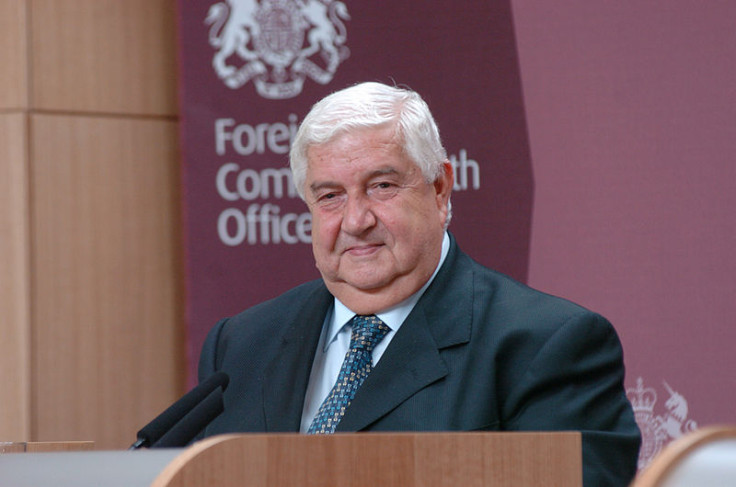 Syria Foreign Minister Walid Muallem
Muallem made it clear that if no "serious sessions" were held by Saturday, the Syrian delegation would leave Geneva "due to the other side's lack of seriousness or preparedness".
His delegation also complained about recent comments by opposition leader Ahmed Jarba who said Assad and his regime were a "political corpse".
The Syrian delegation also remarked that they agreed to attend the Geneva talks "without preconditions", according to AP, and said it would not sign the so-called "Geneva 1" communique.
The protocol, drafted 18 months ago, is a sticking point with the opposition because it details that the Geneva 2 talks should negotiate the creation of transitional government without Assad.
The statement is supported by international diplomats. US secretary of state John Kerry called Assad "a one-man super-magnet for terrorism" - rejecting de facto the Syrian government's stance.
The Damascus delegation insisted that Geneva 2 talks are about fighting what it calls "terrorism", a derogatory term to label all the rebels.
But a senior US official cautioned on calling Geneva 2 a failure.
"This is the beginning of a negotiation process, and as today has shown, expect ups and downs as it proceeds," the official told AP. "What is important is that the Geneva 2 process continues."
© Copyright IBTimes 2023. All rights reserved.