Are we doing enough to support small business growth?
Brad Rosser, Non-Executive Chairman, Xref, does not believe the UK Government has a well-orchestrated plan for ongoing small business support.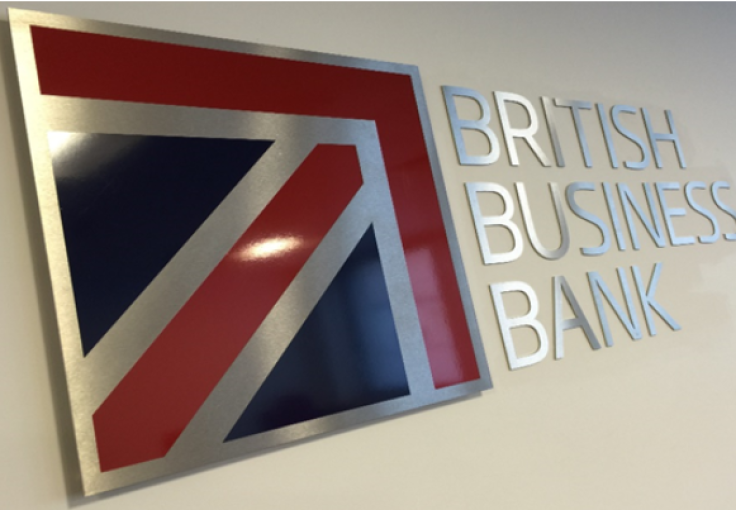 Pick up a batch of today's newspapers and you'll see divided opinions on the state and future health of UK plc like we've never experienced before.
Personally, I think the views of the 100 leading economists who took part in the latest Financial Times annual predictions survey bear the most weight. They project growth to slow further still, to around 1.5 per cent in 2018, with business investment to remain on hold, interest rates to nudge up and consumers to curb spending as the uncertainty of Brexit continues to loom large.
But, whatever opinion you choose to trust, it's fair to say it's hardly the ideal environment for start-ups to prosper and hatch into high growth businesses.
What Support Network Does the UK Provide?
Although the UK scores high in the OECD global ranking for number of start-ups created, it sits outside the top ten when it comes to fostering businesses that grow into established, medium-sized companies.
This should be a red flag to any Government. It's essential for a country's start-up scene to be successful, given these companies represent a critical component of short-term economic success and will ultimately form the future business ecosystem.
The UK Government has tried to implement a network of support services, such as the British Business Bank - to bring expertise and money to the smaller business finance markets; Innovate UK - to drive growth by supporting new business innovation; and Growth Accelerator – to support SMEs in accessing finance and commercialising innovation.
The Enterprise Investment Scheme (EIS) and Seed Enterprise Investment Scheme (SEIS) have also provided a vehicle for funding for thousands of businesses from individuals able to invest generously due to the tax breaks offered in return for the investments. This incentive could easily be opened up to investment organisations too, but at the moment it looks more likely the tax breaks will be pegged back, if anything.
International Inspiration
Ultimately, there's some merit in all of these initiatives, but I don't believe the UK Government has a well-orchestrated plan for ongoing small business support.
It could take some inspiration from similar economies overseas. Take Australia, for example - it has recognised the value in small business success and established a model for driving the growth of the sector, with an ecosystem of initiatives dedicated to supporting new businesses as they grow. The Single Business Service, for example, provides businesses with direct access to a dedicated individual point of contact for information and referral services in their early days.
Innovation is also encouraged by the Australian Government, with resources such as the Entrepreneurs' Program, a flagship initiative for competitiveness and productivity of individual businesses, that forms part of the National Innovation and Science Agenda, as well as AusIndustry, a division of the Department of Industry, Innovation and Science, which provides access to information and support to enable business owners to:
Get a business up and running
Develop and commercialise ideas and products
Improve, innovate and grow a business
Reach new markets
Need-to-Have vs Nice-to-Have
As a business builder and entrepreneur myself, I've worked with some of the world's largest and most ambitious blue chip companies at board level, while with McKinsey and Co. I also worked directly for Sir Richard Branson as Director of Corporate Development at Virgin - helping to identify and scale start-ups like Virgin Direct and Virgin Active. As a result, I know there is one type of business that fairs better in a challenging economy. The 'need-to-have' business.
When times are tough, people have a propensity to spend on what they need, rather than the nice-to-haves. Those businesses in the 'need-to-have' bracket should focus on the products and services that save people money, time and effort to gain traction and growth.
The tech sector is leading the way in this respect. Naysayers believe tech and robots (and the automation they offer) are going to hinder not help the economy in the next decade.
I don't agree. Given my current role at Xref, I can see firsthand the impact automation will have on the HR and recruitment industries, which are specifically earmarked for significant change. But, this is positive disruption.
Overcoming Economic Challenges with Tech Ingenuity
The founders of Xref launched and grew the business for its first five years on their own funding. As a start-up in Australia back in 2009, its success came from the fact that it offered an efficient, tech-based solution to a real problem present in every hiring decision made at every organisation - the inefficiency, inconsistency and unreliability of manual reference checking methods. The opportunity was vast, the technology was smart and the end user experience was simple and insightful.
Now, the Xref platform also includes an advanced AI-fueled algorithm to recognise positive, neutral and negative sentiment, and interprets the referee's 'tone of voice' for the employer.
The AI-driven tool is already delivering 92% to 98% accuracy, which ensures a far greater chance of an accurate reading every time than could ever be guaranteed by a human-driven approach.
That's a compelling product in any economic climate.
Key Pillars for Growth
Having listed on the ASX in 2016, Xref is now a global business with operations in the USA, Canada, APAC and EMEA, and a 700-strong client portfolio including the likes of Snap Inc. (Snapchat), Coca Cola Amatil and Nike.
My advice to businesses at a point of high-growth opportunity as seen by Xref in 2016, is:
As your company grows, start expanding into new regions, but start on a low budget. You will have done your due-diligence as to the market opportunity, but minimise your risk
Give the regional teams that you put in place an initial target of breaking even – there's little point in setting up your team to 'fail' by setting targets that are unachievable in the short term.
Set up the new offices as a sales and marketing operation – your new business pipeline should always be filled with prospects - and put as many locals as you can into those offices
As soon as you can afford to, recruit an established senior figure from the industry to bring their network and experience
Ultimately, good ideas that help to overcome real problems will achieve growth in any economic climate. But, the rate and scope of their success will, at some stage, be reliant on the market they're founded in and its support and encouragement for small businesses.
Making this possible is not only good for individual business growth, but for the global reputation of a country and the value its businesses can offer.