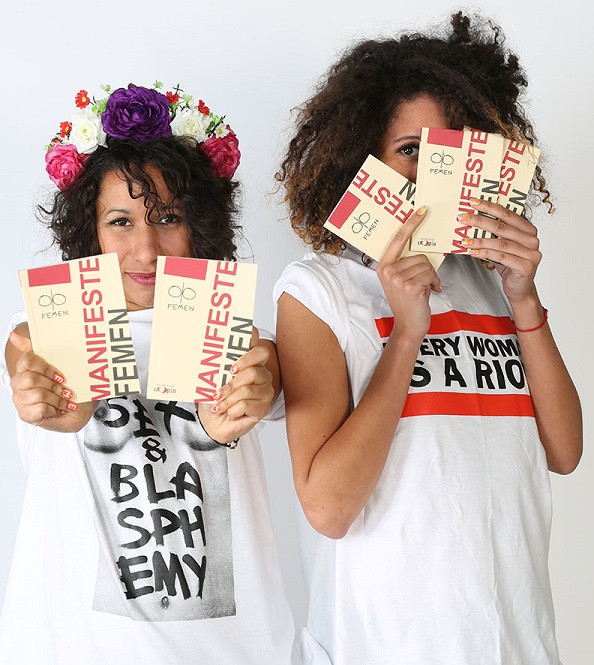 Although our fight for the advancement of human rights has become global, many countries continue to regard people as criminals, not for what they do but for who they are.
The latest example comes from Morocco, whose penal code states that "anyone found guilty of carrying out a deviant act with a person of the same sex can be jailed for up to three years." In accordance with this law, three men from Taourirt in eastern Morocco were sentenced to three years' imprisonment last week.
This clearly outrageous homophobic law inspired the latest FEMEN topless operation in Morocco. Our demonstration was accompanied by protests on social networks, and the rock band Placebo showed support to the gay community during their last concert in Rabat, lead singer Brian Molko brandishing a guitar in rainbow colours and scrawling a message against the bigoted law on his body.
In the morning of the 2 June, two FEMEN activists appeared bare breasted in Rabat in front of the Hassan tower that we chose as an easily recognisable and symbolic venue of Morocco's capital. With the slogan "In Gay We Trust" written on their chests and the colours of the rainbow LGBT flag, they kissed in support of Morocco's jailed homosexuals.
With this symbolic protest, FEMEN called the state to ban the homophobic article 489 of the Moroccan penal code and to respect the commitment it made in the drafting of its Constitution in 2011, which said it wanted to "banish and fight discrimination against anyone", regardless of personal circumstances.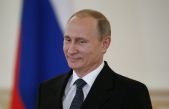 'Putin has often been lucky in his career, but has gone too far. After getting absolute power on economic growth, he spent it not for the public good nor on the construction of a modern state, but on wars with his neighbors and his attempt to establish a new worldwide order. And, in my opinion, he started to do it too early to ensure lasting victory.'
Read Inna's take on Vladimir Putin's 15 years in power here (pic: Reuters).
After being arrested at the airport, the activists were interrogated for more than six hours about the aim of the action, their sexuality and religious beliefs. "Are you normal or lesbians?" asked the policemen, along with "which God do you pray to?"
The questions were repeated many times, as if this would be important information in shaping the destiny of the FEMEN activists.
The attempt to check upon their moral values at the police station was followed by a declaration of the interior ministry, stating that the action was an "unacceptable offence to the entire Moroccan society and its values." The protest was described as an "immoral act in public".
Nevertheless, the next day FEMEN activists were expelled from the country, a decision for which I am personally thankful as it will give us more opportunities to keep fighting for LGBT rights and against homophobia in this country.
Should humanists not observe their own values?
The following day, about 1500 Moroccans took to the streets around the French embassy to protest against FEMEN's "protest kiss", shouting "no to attacks on sacred Moroccans values and Islam". Although it was very unexpected to hear them claim loudly that homophobia is a "sacred value", it pleased us nonetheless.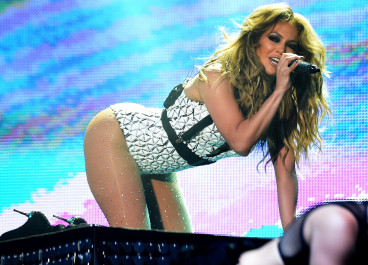 Once again, although we were acting in favour of universal human rights and called for equal respect of all human beings, our opponents attempted to silence us by citing "moral" and religious claims.
Let me ask: should humanists not observe their own sacred values? Should we not feel a need to defend them? Should we not stress that human rights are universal and traditions, cultures and religious beliefs can not take them away? Homophobia is neither a tradition nor a culture, even less a law.
A few days later, two Moroccan homosexuals appeared at the same place we did, in front of the Hassan Tower, brandishing the same slogan "In gay we trust" and kissing in protest at the homophobic law. The fact that they were arrested for this act of bravery only underlines the importance of our claim.
Whereas we are sometimes criticised and judged for FEMEN's actions, I would like to highlight the progress of the human rights progress they bring. We spark debates, we prompt discussions and investigations, and this is how, we dream we can a bigger revolution in the name of equality.
I am convinced that any unjust law created by a small group of people in power and imposed on the whole society not only can but should be broken, as this is how we make changes. As we believe in humanist values, it is our duty - or, if you want, a moral responsibility - to oppose discriminatory laws by breaking them and manifesting freedom.
In gay we trust!