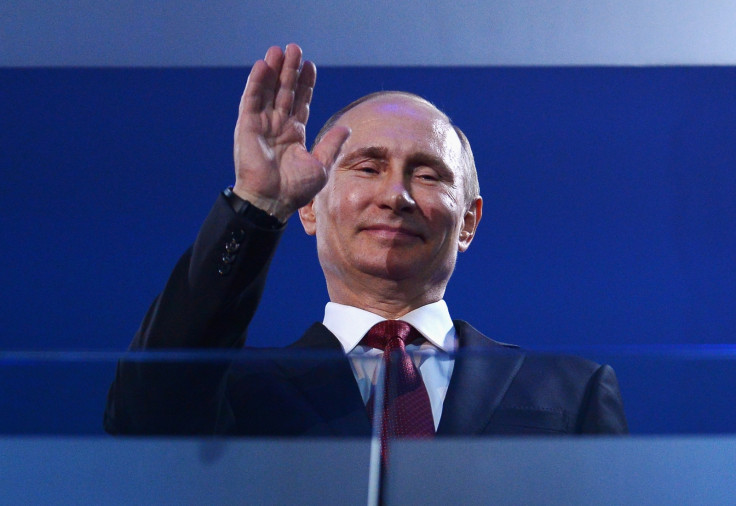 "We must not forget that in a year there will be presidential elections. And now I have decided to name a man whom, in my opinion, is able to consolidate the society. Based on the broadest political forces he will ensure the continuation of the reforms in Russia. He will be able to rally those who in the new twenty-first century will have to update the great Russia. It is the Secretary of the Security Council of Russia, the FSB director, Vladimir Vladimirovich Putin"
Everything started with this declaration by the first President of the Russian Federation, Boris Yeltsin, made on the NTV channel in August 1999. Many did not know who Putin was at that time, even though he appeared on TV from time to time. His attitude, and more generally in the way he was, there was nothing remarkable, nothing to remember.
In the year 2000, Putin was elected, as was suggested by Yeltsin. Despite his victory, it was hard to imagine at that time that he would remain the leader of the country for the next 15 years. Nobody knew that 7 May 2000 was the beginning of "Putin's regime".
After being President for eight consecutive years, he prudently became Prime Minister in order to avoid seeking a third consecutive mandate, which was forbidden by the Constitution. By 7 May 2012, when the new Putin came back and took the presidential seat again, it was obvious that he would be staying.
The 15 years of Putin leading Russia have been full of diversity, mirroring his own personality. At the beginning, the appearance of a quiet politician during Russia's national catastrophe was an unexpected breath of fresh air, as Dagestan was squelching in blood while farmers were unable to harvest their fields because of their empty tanks, as the rouble crashed and the price of bread got higher everyday.
Despite looking timid during his first mandate, Putin managed to strengthen the army, to stabilise the situation in Kavkaz (through war), at least in appearance, and even manage to improve the pitiful condition of the national economy.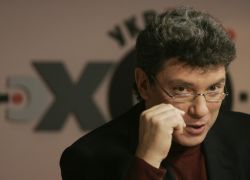 Moreover, Yeltsin's Russia was a country that only a few people respected throughout the world. It was a poor country, deprived the benefits of civilisation, as many processes in the country were simply uncontrolled. Therefore during his first term, Putin easily managed to centralise power and to subjugate absolutely all the processes that were taking place in the Russian Federation.
His first visits abroad, commercial agreements and his famous car ride with Mr Bush in 2005 were big steps forward for Russian diplomacy and they were achieved by Putin himself as a President. All this brought him important popular support amongst the Russian population, as he started to gain respect and recognition. The classic random Russian that needed a Tsar, an emperor, finally got him.
But at the same time many Russian politicians and influential businessmen were opposing Putin from the beginning of his first mandate, probably already understanding that Putin was preparing the launch of a new long-term regime, harking back to Russia's history with a single leader.
On 31 May, a few weeks after Putin was elected, Boris Berezovsky, an influential business oligarch and government official, sharply attacked the constitutional reform proposed by the new President, which would give the Kremlin the right to dismiss elected governors. Soon after that, Berezovsky had to flee and ask for asylum in the UK. With Berezovsky's exile, and with the trials of Mihail Khodorkovsky and Platon Lebedev, the richest businessmen in Russia, Putin clearly wanted to prove to Russia that there would be only one man in control.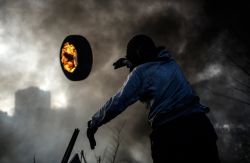 By the end of his first term, he had managed to give a little more bread and a crucial feeling of pride to the Russian people. He had politically (and in a few cases, physically) eliminated all influential people in Russia including journalists; many suggested that the murder of government critic Anna Politkovskaya bore the mark of the Kremlin, although this was never proven.
Putin erased political opposition in the parliament, temporarily calmed down Chechen fighters and managed to present his own candidate for presidency, Dmitriy Medvedev, as he had himself coyly taken the Prime Minister's seat. Within a few months, it was clear that the Prime Minister was holding all the power in the country and that the new good-looking and moderate President Medvedev was serving more as a symbol, as if he was Russia's Queen Elizabeth.
As "the symbol" was quietly holding his presidential post for four years, it was obvious that Medvedev's mission was to guard the presidential seat for Putin's comeback. Our hero was himself focused on bringing to power in Ukraine "his" candidate, Viktor Yanukovich, and making plans to expand his control beyond Russia during his next presidential term.
Back, and worse than ever before
On 7 May 2012, to the surprise of absolutely nobody, Putin was inaugurated as Russia's President, 12 years on from his first coronation. This time he seemed a very different Putin, although perhaps he was simply the real Putin who no longer had to hide his hunger for power.
From the beginning of his second term, Putin clearly reminded everyone of his ability to erase opposition and anyone making his regime uncomfortable. But this time, he was doing it loudly, with pathos, as if he wanted to show the whole world who he really was.
The violence of the police towards protesters at Bolotnaya square; the Pussy Riot trial and their subsequent release, designed to silence the band and their critics; the blocking of space for all opponents and dissidents, such as Boris Nemtsov; all constituted a public demonstration to the world that Putin's new regime was ready to clamp its bear paws on Europe.
Threatening Europe with gas control, supporting and financing extreme-right wing groups such as Le Pen's Front National in France, mentioning in speeches the use of chemical weapons and starting the deadly war in Ukraine... this is what the new term of Putin's presidency brought to the world.
Yet more and more Russians declare that they will give their votes to Vladimir Putin in 2018. The latest polls suggest that 76% of the population, brainwashed by the Federal pravda and their traditional infatuation with tsarism, would vote for Putin today. Russians are the hostages to Putin's arrogance and manipulation.
Putin's regime will not be a 15-year regime, it will be longer. But I am convinced that it will go down in history as Russia's last imperial regime, 100 years after the collapse of Tsarism began. Today, in fact, alongside Putin, the Russian Empire is living out its years.
Putin has often been lucky in his career, but has gone too far. After getting absolute power on economic growth, he spent it not for the public good nor on the construction of a modern state, but on wars with his neighbors and his attempt to establish a new worldwide order. And, in my opinion, he started to do it too early to ensure lasting victory. After all, he has lost diplomatic allies around the world, he has caused political and social catastrophe in his country, and now time is running out as the economic sanctions do their work quietly.
Now, nobody can destroy Putin's regime but himself, and he is doing a fine job. Congratulations, Mr Putin, congratulations...