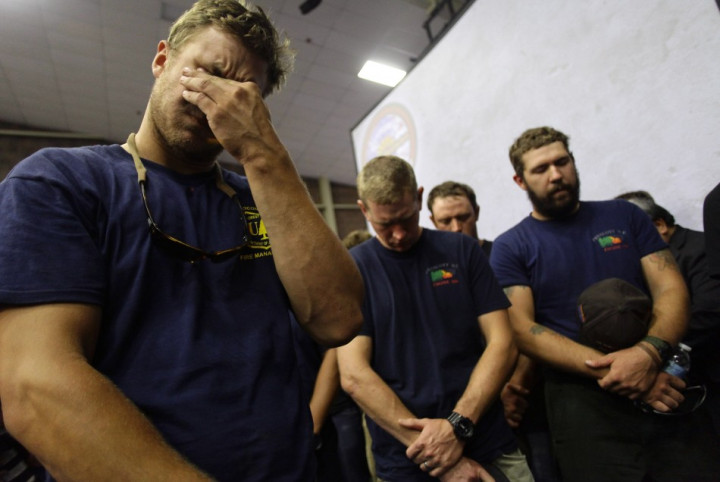 More than 1,000 people attended a memorial service for 19 elite firefighters who died battling the Arizona wildfire.
The 19 members of the "hotshot" unit were killed as they attempted to tackle to Yarnell Hill fire 80 miles (130km) northwest of Phoenix. More than 8,400 acres (3,400 hectares) of land have been burnt.
Mourners gathered at the Embry-Riddle Aeronautical University in the mountain town of Prescott to pay tribute to the men who President Barack Obama described as heroes. "[They] selflessly put themselves in harm's way to protect the lives and property of fellow citizens they would never meet", he said.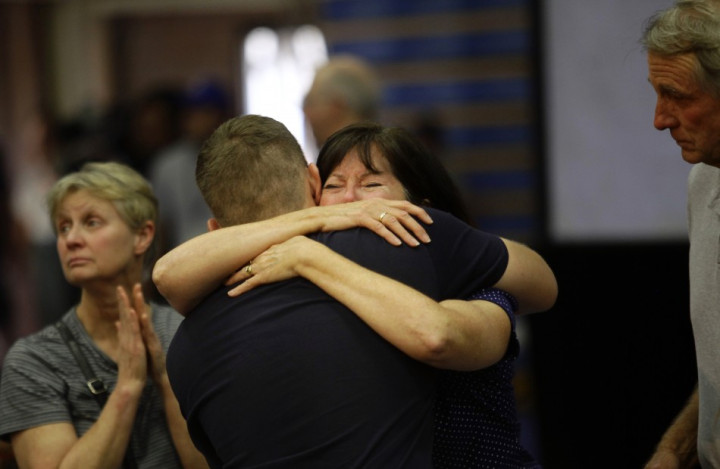 All but one member of the Granite Mountain "hotshot" team died in the fire. It was the deadliest day for the US fire services since September 11, 2001.
The men have been named as Andrew Ashcraft, 29, Kevin Woyjeck, 21, Anthony Rose, 23, Eric Marsh, 43, Christopher MacKenzie, 30, Robert Caldwell, 23, Clayton Whitted , 28, Scott Norris, 28, Dustin Deford, 24, Sean Misner, 26, Garret Zuppiger, 27, Travis Carter, 31, Grant McKee, 21, Travis Turbyfill, 27, Jesse Steed, 36, Wade Parker, 22, Joe Thurston, 32, William Warneke, 25, John Percin, 24.
Prescott City councilman Len Scamardo said the wind and fire made it impossible for the firefighters to escape.
"The winds were coming from the southeast, blowing to the west, away from Yarnell and populated areas. Then the wind started to blow in, the wind kicked up to 50mph gusts and it blew east, south, west - every which way," he said.
"What limited information we have was there was a gust of wind from the north that blew the fire back and trapped them."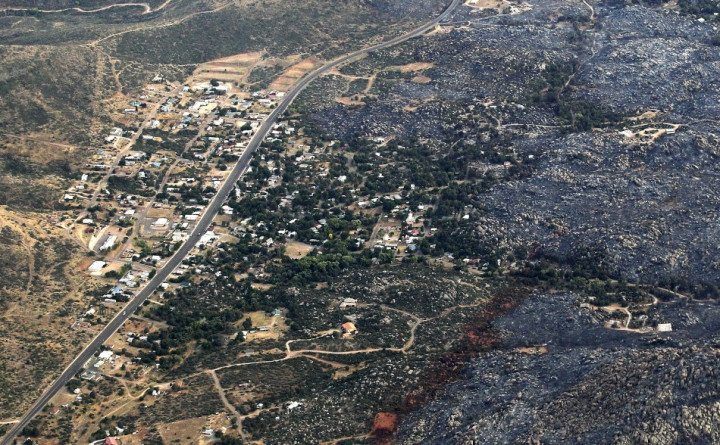 Prescott fire chief Dan Fraijo spoke at the service about how he met some of the new recruit's families.
"Those families lost," he said. "The Prescott Fire Department lost. The city of Prescott lost, the state of Arizona and the nation lost."
Governor Jan Brewer also ordered flags to be flown at half-mast. She said the day of their deaths was "as dark a day as I can remember".
Recalling the firefighters who died during the 9/11 attacks, she added: "Just as we honour the memory of the fire fighters lost that day as they charged into the burning towers, we will remember the brave men of the Granite Mountain hotshots."