Thousands of UK army soldiers are expected to face redundancy as plans are made to reduce the force's size by a fifth by 2020.
As many as 20,000 posts will be lost due to major budget cuts and are expected to be timed with the full withdrawal from Afghanistan.
Defence secretary Philip Hammond is expected to announce details of the restructuring, as the army drops to 82,000 soldiers by 2020, from a level of 102,000 in 2010.
The restructuring is expected to see regiments being downsized or merged, following assurances by prime minister David Cameron that none will be lost completely.
The cuts will mean that the army will be more heavily reliant on its reservists and private contractors.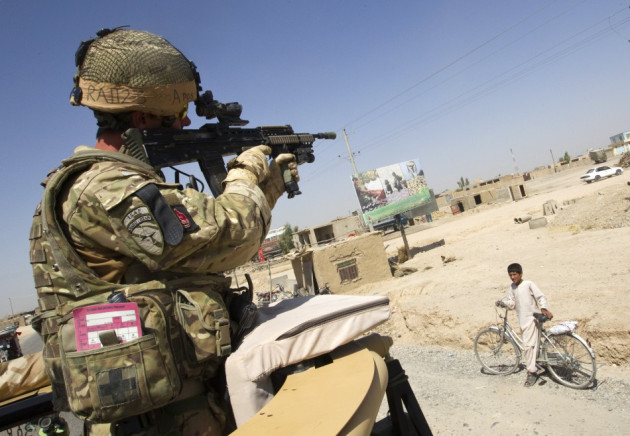 Predictions have been made that support units could face the biggest cuts, with cuts of up to 30 percent expected in engineer and logistics.
As many as five infantry battalions are expected to be lost, including the 3rd Battalion the Yorkshire Regiment, 5th Battalion of the Royal Regiment of Scotland, the Argyll and Sutherland Highlanders.
Eu legislation, which is due to come into force in 2015, would reduce redundancy pay entitlements for soldiers to just three months, a six month drop. It is this legislation that is thought to be the cause for the army pushing the cuts through early.
While a highly trained 'reaction force', which would include units such as the Royal Marine Commandos, will be on hand for short-notice deployment, there will also be an 'adaptable force' of regulars and reservists which will fill in more standing commitments and ceremonial duties.
Labour MP Dan Jarvis, himself an army officer, told BBC Breakfast: "I am very sad and concerned about the cuts."
He said that he was happy that the decision would finally be announced in the House of Commons to end the atmosphere of uncertainty for those soldiers concerned about their jobs.
He added: "People will be concerned that we are less capable of defending the country."
Speaking last month Hammond said that difficult decisions on cuts were unavoidable.