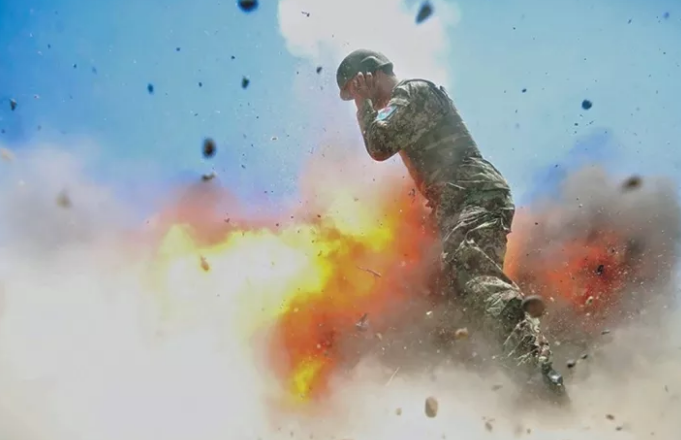 A US Army combat photographer's dramatic last picture – taken a split second before a mortar explosion killed her and four others in Afghanistan – has been published for the first time.
Spc Hilda Clayton died aged 21 while documenting an Afghan Army training exercise in Laghman Province on 2 July 2013.
She was taking photographs of three Afghan soldiers conducting a mortar validation exercise when the weapon exploded.
The three men, members of Afghanistan National Army First Cavalry Division, and an Afghan combat photographer died alongside Clayton in the instant after her final photograph was taken.
"Not only did Clayton help document activities aimed at shaping and strengthening the partnership but she also shared in the risk by participating in the effort," a tribute to the fallen servicewoman in the latest Military Review Journal read.
The Journal published two pictures – one taken by Clayton and another by the Afghan photographer – which capture the instant the mortar explodes.
A violent ball of fire can be seen engulfing the soldiers working near the weapon. A moment later both the soldiers and the photographers would be dead.
The second of the two images, which was taken by the Afghan, is particularly poignant as Clayton's hand and camera are captured in the corner of the shot.
"Combat Camera soldiers are trained to take still and video imagery in any environment. Their primary mission is to accompany combat soldiers wherever deployed to document the history of combat operations," the Journal read.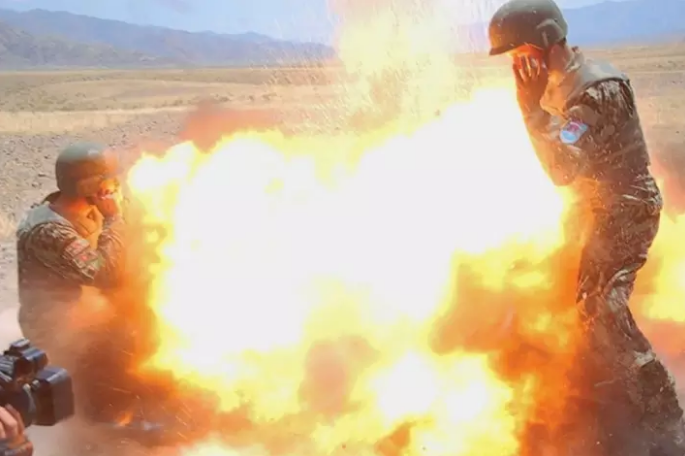 Clayton's death has been honoured by US Army 55th Signal Company, to which she belonged; they have renamed their annual combat photography competition after her.
Her sacrifice has previously been recognised at memorial ceremonies in Afghanistan and the US.
"Clayton's death symbolizes how female soldiers are increasingly exposed to hazardous situations in training and in combat on par with their male counterparts," the Journal read.