A science teacher from New Mexico has pleaded guilty to cooking methamphetamine – prompting inevitable comparisons with the iconic TV anti-hero Walter White, from the hit show Breaking Bad.
John W Gose, 56, admitted four charges of meth-related felonies after police discovered chemicals and laboratory equipment in the boot of his car and at his home that could have been used to produce around $44,000 (£34,000) of meth.
Gose taught science at schools in New Mexico and Texas, including an eight-and-a-half year stint at Irvin High School, El Paso. Most recently, he had taught at Camino Real Middle School, Las Cruces.
Gose's double-life is uncannily similar to that of Breaking Bad character Walter White, played by Bryan Cranston.
The acclaimed TV show follows White as he capitalises on his chemistry expertise to synthesise methamphetamine of the highest quality before distributing it across New Mexico.
Gose was stopped by Las Cruces Police while driving on 2 October 2016. Officers discovered an ice box containing glassware, rubber tubing and chemicals which can be used to cook crystal meth inside.
New Mexico Police then took over the case and searched Gose's home where they found more chemicals consistent with a meth-cooking operation.
The highly-addictive drug, commonly smoked, can be brewed in home laboratories with chemicals available in hardware stores. Meth producers, or "chefs", are judged by their ability to cook the most potent compounds.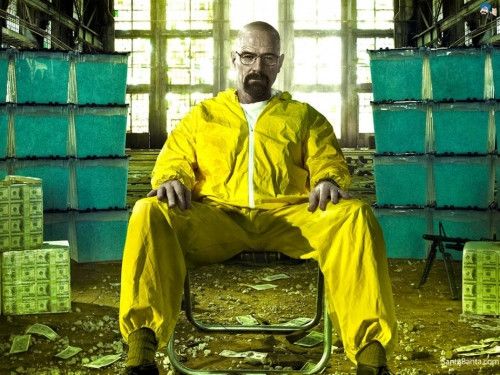 "That the defendant in this case chose to plead guilty to all of the charges is a testament to the strength of the investigation," said Doña Ana County District Attorney Mark D'Antonio.
"Thanks to the hard work of the Las Cruces Police Department, the New Mexico State Police and the prosecutors in this office, we are able to close the books on this case of life imitating art while saving the taxpayers of New Mexico the cost of a jury trial."
Gose pleaded guilty to two counts of trafficking by manufacturing and one count each of possession of a controlled substance and possession of drug paraphernalia.
He must undergo a 60-day diagnostic evaluation in the custody of the New Mexico Department of Corrections before he is sentenced.