Around 97% of women entrepreneurs affected by gender bias in funding
A recent survey of women entrepreneurs in the UK provided critical insights on gender bias in funding, revealing the biggest barrier faced by women in the business world is the lack of female decision-makers in these venture capital firms.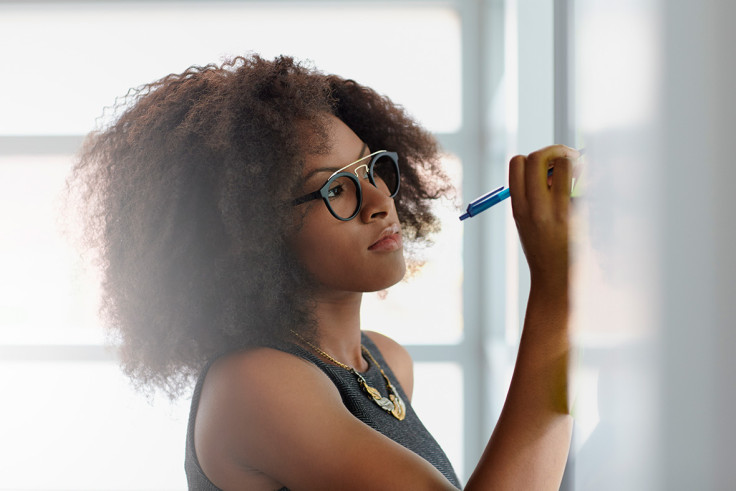 Women in business especially, women entrepreneurs starting a new business have a hard time getting funding as revealed by the "Fundraising For Female Founders" survey done by UK-based Venture Capitalist firm Pink Salt Ventures which invests in female-led technology firms in the country.
The survey highlighted gender bias in the business world as 97 per cent of the founders interviewed acknowledged that they were treated differently from their male counterparts. Most women founders interviewed have rated their funding experience as average, giving it a four out of 10.
This is in line with the statistics that suggest women in business in the UK are under-represented and need to scale up more.
Gender bias reveals problems in the VC ecosystem
According to the survey, there is funding bias when it comes to investing in women-led companies which makes it difficult for women in the business. To address and manoeuvre through this gender bias in funding the survey has advised young women entrepreneurs to highlight their best-case scenarios, be informed investment firms communities and create a company structure that is findable by VCs.
The in-depth survey of 90 female founders revealed some hard dynamics that govern this ecosystem which isn't restricted to finding adequate funding but also encompasses dealing with investors' expectations in the financial projections. The survey also revealed the lack of understanding of women entrepreneurs regarding the essential structure of VC fundable business.
The questions for the survey were developed in association with Dana Kanze from the London Business School. Professor Kanze is a published author with academic papers and research on gender bias in investor Q+A.
Based on the research analysis of Professor Kanze the survey was conducted amongst women founders who were between 26 to 35 years of age, followed by founders of 36 to 45 years of age. This is in line with the global statistics on the age demographics of women entrepreneurs.
Barriers faced by women entrepreneurs
Lack of women decision-makers:
According to the survey, the biggest barrier faced by women in the business world is the lack of female decision-makers in these venture capital firms. Around 83 per cent of seed+ women founders surveyed said the lack of women decision-makers in VC funds affected the funding process while 71 per cent of pre-seed founders termed it as a major obstacle.
Gender bias of investors: While 97 per cent of women entrepreneurs agreed that they were treated differently than men, 73 per cent said that venture capitalists reacted differently to female founders' pitches. The survey also highlighted the lack of understanding of the market and the problems faced by women entrepreneurs among venture capitalists. This is the second most important hurdle in securing funding, as per the women founders surveyed.
Knowledge deficiency in founders: The lack of knowledge is apparent as 76 per cent of female founders revealed that they didn't know about the basic dynamics of a VC-backable business even in the early stages of their company growth.
Lack of feedback from investors: When it comes to VC rejections, 61 per cent of women entrepreneurs have complained of generic feedback while 28 per cent got helpful feedback and only 5 per cent got referrals. However, female founders value their relationships as 70 per cent keep in touch despite rejections, revealed the survey.
Speaking about the gender disparity in investors funding Professor Dana Kanze highlighted the downstream effects of this funding bias as it prevents women founders from participating in liquidity events, resulting in lower chances of women becoming investors and serial entrepreneurs.
This comes at a time when a recent study revealed how the cost-of-living crisis is fueling gender disparity in the workplace.
Gender dynamics revealed in the survey
The survey results showcased some critical aspects of how women-led businesses work and are perceived.
Nature of women founders: The predominant nature of women entrepreneurs was also highlighted in the survey results, as 82 per cent of them were first-time founders. Only a small percentage 18 per cent are serial entrepreneurs with a history of previous business ventures. Of most of these women founders, 88 per cent start with a team and are not the only founder of their business.
More Gender Diverse Teams: The survey further highlighted the shift towards GenZ and millennial women entrepreneurs as most participants are of the 26 to 35 and 36 to 45 age groups. It also showcased what's important for female founders when it comes to building up a team as 50 per cent of them had an all-women team while the rest had gender-diverse teams.
Women founders in pitching business: The survey revealed how women pitch their ventures, with 56 per cent exhibiting the best-case scenario projections. However, 44 per cent of women founders do their pitching based on risk-adjusted projections.
The survey also revealed that female founders are more diligent in business as there is very little discrepancy between their estimation and actual worth pitched to investors. Around 72 per cent of women entrepreneurs had no discrepancy. They are spending more time, 30 hours on average to create pitches for the investors, according to the survey.
While 76 per cent are unaware of the VC-backable business structure in the early stages of founding, 70 per cent only applied to female-centric acceleration, incubation and boot camp which is restricting their pitching ability and business improvement prospects.
The gender bias in funding differed from sector to sector
The survey further illustrated the gender bias in funding as the probability of women entrepreneurs securing investments was found to be more in certain industries and in certain stages of their business.
According to the survey, 50 per cent of women founders got investments in the £0-250,000 range and £1-5 million range, with equal distribution across both the brackets. This is 40 per cent less than what all male entrepreneurs get which is $2 million.
The gender disparity is more visible as they progress through scaling up their business. At the series A stage, men raise $12.1 million whereas for women it is $7.9 million.
The problem aggravates as women entrepreneurs attend fewer investor meetings than men, making it difficult to acquire the requisite funding.
Speaking about the matter, Pink Salt Ventures cofounder Samira Ann Qassim stressed the need to address this gender bias in funding so that more women are inspired to start a business. Samira termed the survey results "a wake-up call for investors".
© Copyright IBTimes 2023. All rights reserved.