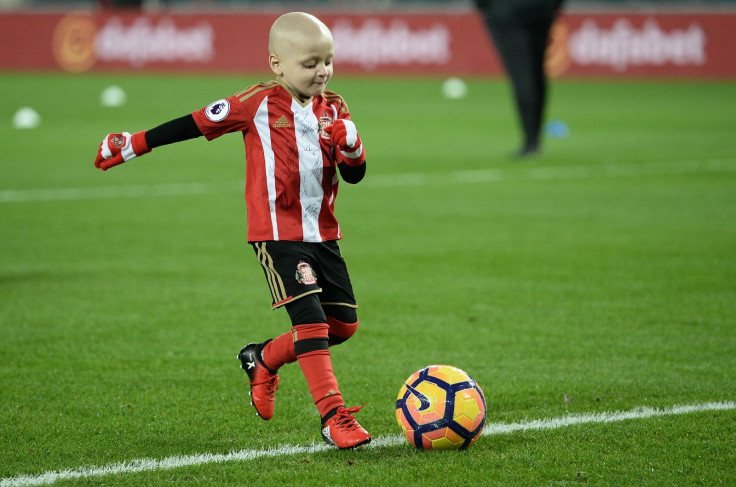 A man has been arrested on suspicion of stealing a charity box intending to raise money for five-year-old cancer sufferer Bradley Lowery. The suspect is accused of taking the box from the Lunch Box shop in Peterlee on 19 March.
Durham Police confirmed it has retrieved the money for the young Sunderland fan and that a man has been arrested and will be questioned later.
Bradley, who was diagnosed with the rare form of neuroblastoma in 2013, has appeared as a mascot for the Black Cats and has evem befriended their star striker Jermain Defoe over the past few months as his family attempts to raise money for treatment not available in this country.
Bradley, who scored a penalty at the Stadium of Light prior to Sunderland's match with Chelsea in December, will also lead England out as a mascot at Wembley when the national team face Lithuania in a World Cup qualifier on 26 March.
He was also invited to be a mascot for Everton when the Merseyside team played against Manchester City in January.
Bradley's family recently announced that the five-year- old from Blackhall Colliery in County Durham has recently developed a new tumour on his back.