A fast food worker was accused of smearing menstrual blood on the burger of a customer after an argument with them.
Sky Juliette Samuel was working at Jack's Family Restaurant in Mississippi, when she got into a row with a female customer who pulled in to the drive-thru, wanting to buy a burger and soft drink.
"The employee didn't understand the woman's order, words were exchanged, and it went downhill from there," Officer Joe Dillon said.
According to a co-worker Samuel, 18, smeared her own menstrual blood on the bap containing the beef pattie with her fingers and then licked the cheese on top of the burger as retaliation.
After her shift finished, the co-worker told her mother, Tabatha Hollins, what had happened.
"We called the store to try and talk to the general manager and they wouldn't give her the numbers to get a hold of a manager," Hollins wrote on a Facebook post.
"So if u went to Jack's between 10:00pm and 10:30pm on 1/7/2017 and u order the big jack with a sprite u got more than ketchup!!!" she added.
Columbus police launched an inquiry after the co-worker was sacked after complaining over Samuel's behaviour.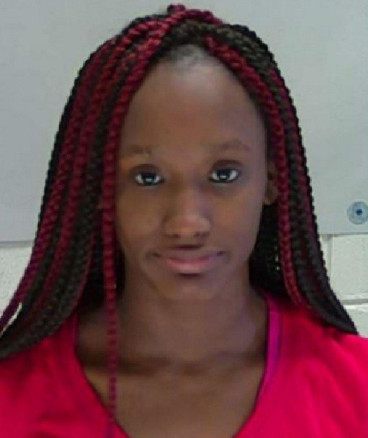 However, Jack's chief executive said the employee was fired because of an unrelated incident, according to the Dispatch.
After being asked about the incident, Samuel allegedly said: "The b***h shouldn't have gotten smart n said all s**t she said over intercom mfs act like they ain't never did no stupid s**t idgaf about this s**t tbf."
After hearing about the claims, the customer reported the matter to the police.
An arrest warrant was issued for Samuels, who handed herself into the authorities. She was later bailed on a $5,000 bond.
If convicted, she could be sentenced to up to five years in prison for "knowingly sell(ing) unwholesome bread or drink".
Jack's Family Restaurant released a statement, saying they were fully cooperating with the police inquiry and had hired its own private investigator.
"While these allegations are an isolated incident and appear to be the actions of a single person, we take them very seriously," read the release from the company.
The restaurant has handed all security footage to the police.