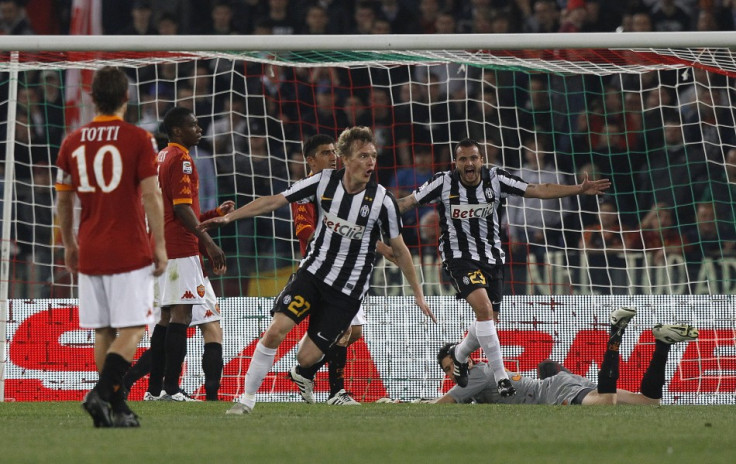 Juventus general director Giuseppe Marotta has insisted that the club have no problems with Milos Krasic, but he has admitted that if the winger wants to be sold in January, he will consider any offers.
In 39 appearances for the Serie A side, Milos has scored eight goals, but he has fallen out of favour with manager Antonio Conte, and his agent recently said that the possibility of leaving the club after just over a year is growing by the day.
And while Arsenal are chasing Krasic, Marotta has revealed that if Krasic wants to leave the club in January, the club will look at all possibilities for the 27 year old.
"The agent's comments were pretty strong, but I haven't spoken with him. We have spoken with Milos though and there's no problem from his side," Marotta told Tuttosport.
"He is not in the first team at the moment, but that is because his team-mates are in better form. That doesn't mean that there's a problem, though.
"We are willing to listen to anyone who's unhappy when the market re-opens, but we don't know of anyone who wants to leave."
Arsene Wenger insisted this week that Arsenal are not searching for any more players in preparation for the next transfer window. If the Gunners are still challenging for a mention in the top four at the turn of the year, though, they might need to bolster their squad to defeat main competition Tottenham and Liverpool.
Krasic is also being targeted by Manchester United and Chelsea, as well as Manchester City, with the clubs all connected to the Serbia international before he made the move from CSKA Moscow to the Old Lady in 2010.
Krasic's ability to play across the midfield is said to be one of the reasons he's attracting Arsenal's interest, along with his speed. He has been compared to Juventus great Pavel Nedved, who made over 250 appearances for the Italian side over the last decade, but a move to the Premier League appears to be on the agenda for the star.
Should Arsenal turn their interest into a real bid, they could be looking at a fee of £16 million for Krasic, and Wenger has spoken in the past about how if the right player came along, the club would be willing to spend that kind of money.