Arsene Wenger has made it clear that he has never once thought about walking away from Arsenal despite enduring one of the most difficult spells of his 16 year reign in north London.
It has been another difficult season for the French manager who has seen his side knocked out of both domestic cup competitions by lower league opposition and be completely outplayed by Bayern Munich in the Champions League.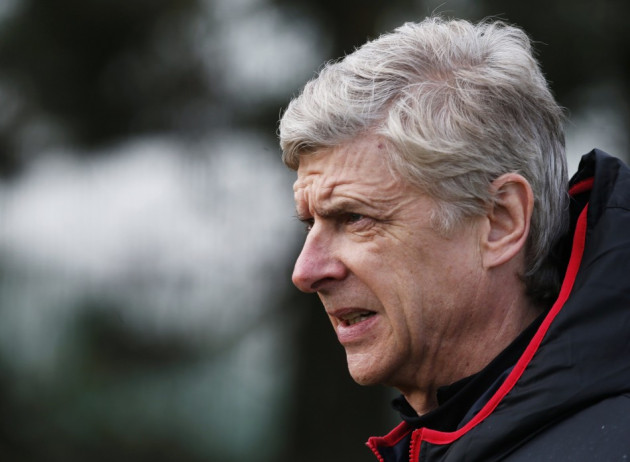 There remains the slightest glimmer of hope that Arsenal can overturn the two-goal deficit against Bayern but it seems increasingly likely that it will be an eighth consecutive season without any silverware.
With no guarantee that they will finish in the top four this season, Wenger has seen a backlash from sections of supporters and former players who believe it is time for him to leave the club.
However, Wenger has made it clear that he will see out the remainder of his contract after responding to questions over whether he has considered stepping down.
"Never - not [for] one second," said Wenger, as quoted in the Telegraph. "We live in a world of emotion, of excess, and it is down to people who have responsibilities to put that into perspective and keep solid and keep guiding the club in the right way.
"My responsibility is to keep the guidelines and guide the team and the club in what I feel is the right way. What is important for me is to focus on the next game and try to give my best, like all the players.
"I have a contract until the end of 2014 and at the moment we are on a short-term plan. For two reasons: because I am here for a long time and as well I have to consider what I want to do. That will be decided in 2014, not before."
Wenger was also asked to give an update on defender Bacary Sagna who had been linked with a move away from the Emirates in the summer.
Sagna has struggled to produce his best form since twice breaking his leg last season but Wenger made it clear that Arsenal are determined to keep hold of the French defender.
"Our desire is to keep Bacary Sagna and he knows that," added Wenger. "We will sit down with him and we did already sit down with his agent, and we didn't get that [negative] vibe out."