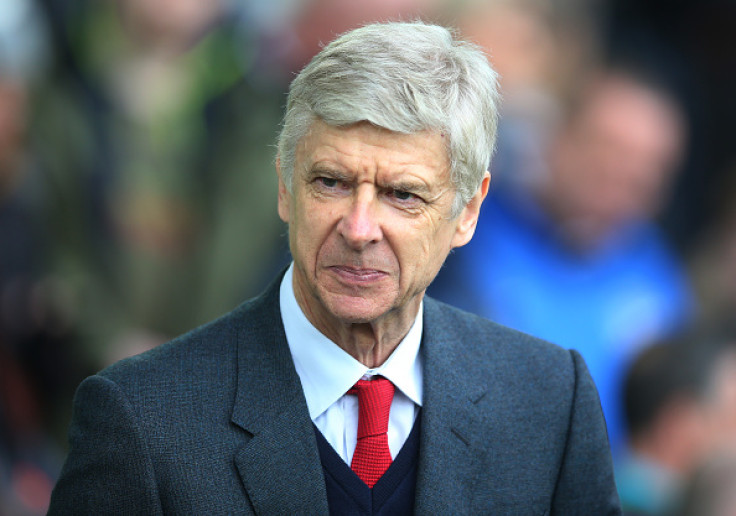 Arsene Wenger has revealed that he feels overwhelmed by the amount of support that Arsenal have around the world and how each game they play has a massive impact on a million people not just in Europe but also in Africa and Asia, insisting that it puts pressure on the club to perform, branding the realisation as "absolutely incredible and sometimes scary."
The manager has been under pressure this season for his team's failure to challenge for titles, dropping out of the race for the Champions League and the FA Cup trophies - followed by their waning form in the league - which has all but ended their hopes to lift their first league title in over a decade. However, Wenger insists that it is not just the fans in north London who are frustrated, but the feeling emanates to supporters across the globe who stay up during odd timings to watch the Gunners play, who are equally thrilled or disappointed, depending on the team's results.
"I travel a lot, so I've been to Africa, and in areas where you could not even imagine that people would speak about football, and I saw a little boy in an Arsenal shirt," Wenger told Arsenal's official website. "I attended a conference at a university in Beijing, which was full of people all in Arsenal shirts. The impact and force that football has today is absolutely incredible and sometimes it is scary.
"We live in a little bubble here where we think about the next game, but our next game is a worry for fans in China, Africa and everywhere too. Sometimes we are not conscious of that and maybe it's better that way.
"It's true that sometimes in our little bubble we are protected and we just focus on the next game. It can become overwhelming when you realise how many people are sad all over the world when you don't win a game," he added.