Arsenal manager Arsene Wenger has revealed how pleased he is with the way recent signing Santi Cazorla has managed to adapt so quickly to life in the Premier League.
The Spain international may be small in stature, but his early season performances have already shown that he can be a giant of the game for Arsenal this season.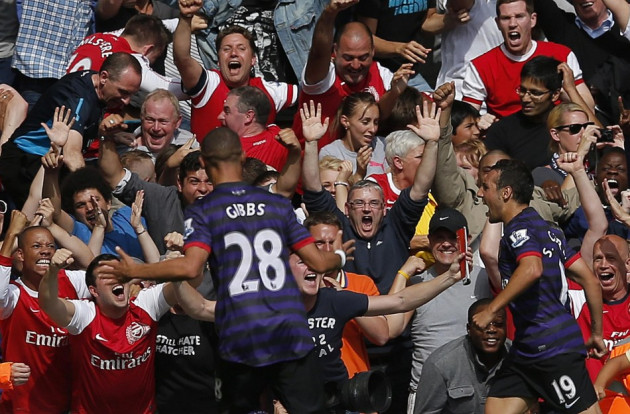 Cazorla scored his first goal in an Arsenal shirt in the 2-0 win over Liverpool at Anfield as he helped the club go in to the international break unbeaten in their three Premier League games this season.
It can sometimes take players some time to adapt to the fast nature of English football, but Cazorla has seamlessly slipped in to the Arsenal midfield and Wenger has been full of praise for his new star midfielder.
"Cazorla has gained the respect of everybody very quickly. Cazorla is humble, he loves the game and that is what you want from every football player," Wenger told the Daily Telegraph.
"They talk on the pitch, don't need to speak too much, just go on the pitch and show what you can do. That is what he does.
"He loves the game, loves to play with his partners and that is the best way to gain respect from everybody."
While Cazorla and Lukas Podolski have impressed, fellow new signing Olivier Giroud is still looking for his first goal in an Arsenal shirt.
The top scorer in French football last season may not have opened his account, but Wenger is satisfied with the way all three players have coped with the move to England.
"They are used to European football much more than the Premier League. The Premier League is a bit more special thanks to the rhythm of the games, the pace, the intensity of the commitment, intensity of every challenge," added Wenger.
"Sometimes [it is difficult] to adapt to that, but the way we play is a very continental style, so it gives them a good chance to adapt very quickly.
"Players like Cazorla have adapted in a speedy way, the game goes through them. Sometimes it is easy in the middle of the park, sometimes it is easy in the centre of the pitch to adapt because the game goes more through you."
Cazorla will hope to maintain his excellent form this coming weekend as Arsenal welcome newly-promoted Southampton to the Emirates stadium.