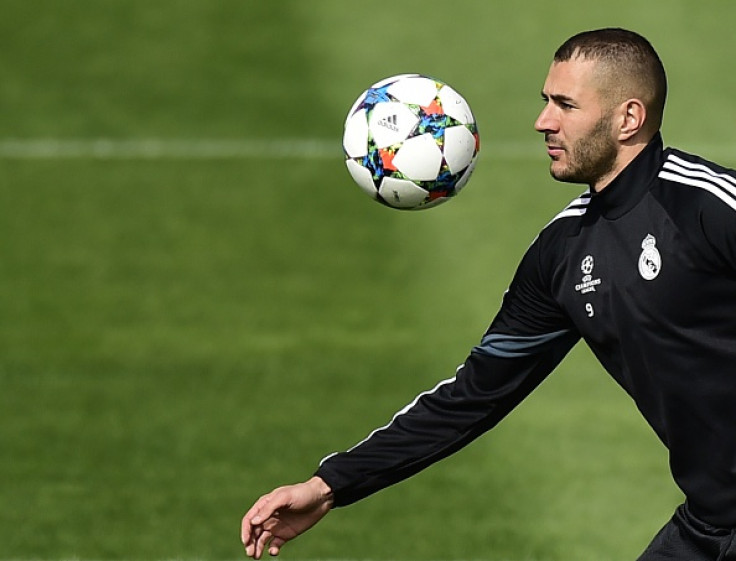 Paul Merson believes Arsene Wenger should have showed his ambition of signing world class players to Arsenal fans by making a £70m ($108.2m) for Real Madrid striker Karim Benzema. The Gunners decided against signing an outfield player as goalkeeper Petr Cech was their only new addition to the squad in the summer transfer window.
The France international striker was linked with a move to the north London club, according to the Guardian. In addition to this, the Gunners' league rivals Manchester United were interested in securing the La Liga striker's services. Benzema ruled out any potential move as he continued at the Spanish capital club.
"Why have Arsenal finished that many points behind Chelsea last season and only signed a goalkeeper?" Merson asked on Sky Sports. "They should have gone for Karim Benzema. Arsene Wenger in the summer compared Olivier Giroud to Benzema, but the Real man would get more goals. He should have put in a bid for £70m, and if he didn't want to come then so be it, but at least Wenger could have shown his ambition to the fans."
The Emirates club had handed Wenger a £200m ($309.3m) budget to spend in the summer. Merson has expressed his disappointment after the French manager decided against making quality additions to this side's in the last transfer window.
"Wenger sees what players are worth and doesn't want to pay more, but modern football is clubs demanding more than a player is worth. You don't get players for cheap anymore. You can't have £193m in cash reserves and not use some of it to win the league," the former Arsenal winger said.
"I'm a great believer in evolving. We saw it with Manchester City after they won the league, they didn't change the team much and they fell short. The hardest thing in the world is improving year on year, or getting to the top and staying there."